Quiche Lorraine
Angela Clutton
A take on a 1950s recipe, inspired by Patience Gray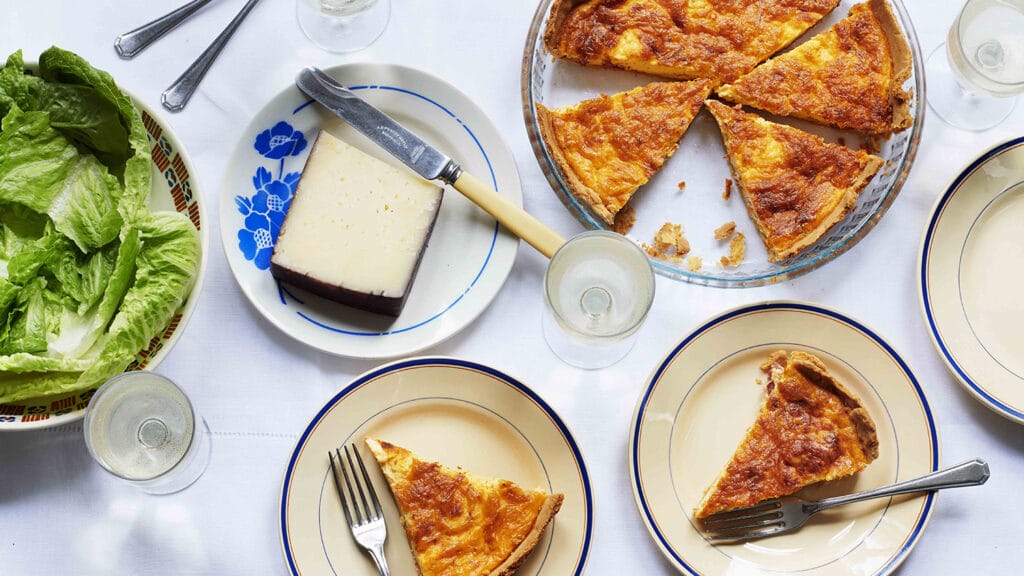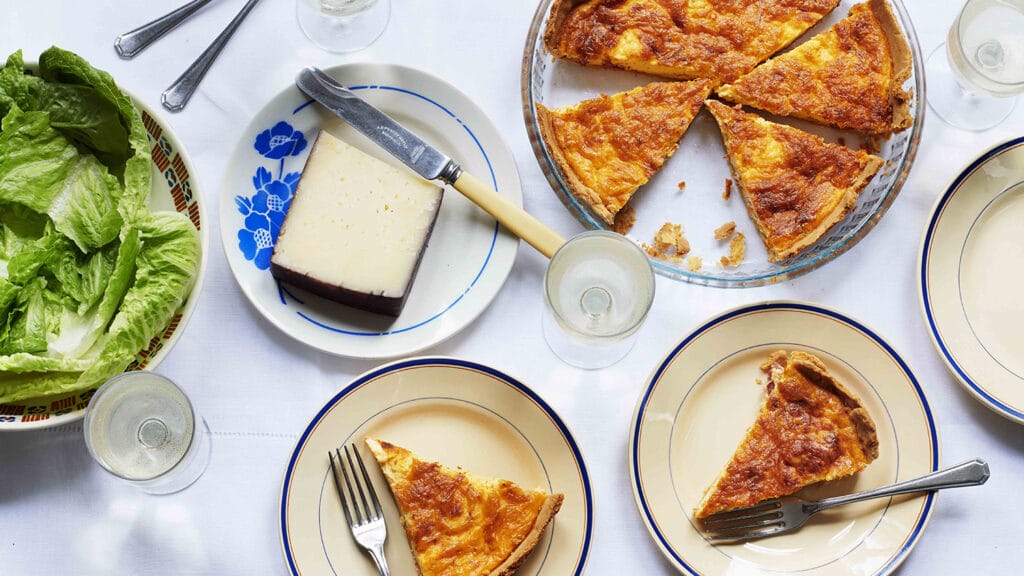 Recipe Meta
Prep
2 hours for pastry base + 10 mins for filling
Ingredients
300g plain flour, sifted
150g cold unsalted butter, cut into cubes
1 large egg yolk, beaten
250g smoked bacon rashers
500ml double cream
4 large eggs
Nutmeg
A large knob of butter
Method
Start by making the quiche's pastry base. Put the flour into a mixing bowl, then use your fingers to rub in the butter until it feels like breadcrumbs. Add the beaten egg yolk and a pinch of salt and bring together into a smooth dough. (You might need to add some cold water, but use as little as you can get away with.) Shape into a disc, wrap and chill for 30 mins.
Grease a 24cm-diameter tin with a little extra butter. Roll out the pastry between two pieces of greaseproof paper until the thickness of a pound coin and large enough for lining your tin. Carefully lift one edge of the pastry over the rolling pin and use that to lift it onto the tin. Treat the pastry gently as you smooth it inside the case. Let the pastry overhang, as it will shrink as it cooks. Chill for 30 mins.
Heat the oven to 180C. Prick the chilled pastry base with a fork in several places. Line with baking paper, fill with baking beans (or rice) and bake for 15 mins. Remove the paper and the beans or rice, then return the tin to the oven for a further 5 mins. Sit the tin on a wire rack to cool but don't yet trim the pastry edges. This stage can be done a day ahead of time.
To make the filling, heat the oven to 180C. Lightly whisk together the cream and eggs in a jug or mixing bowl. Season and add a few good gratings of nutmeg.
Heat a medium frying pan over a medium heat. Cut the bacon into 2.5cm lengths and lay the slices into the pan to crisp up and render their fat. Use a slotted spoon to lift the bacon out of the fat, then arrange in a layer on the pastry base. Pour over the egg and cream mix, dot with small pieces of butter, then bake for around 30 mins – it's done when the filling is gloriously golden and bouncy and just about set. Let the quiche cool for 10 mins before serving, leaving time to dress a salad and open the wine.
Images: Joe Woodhouse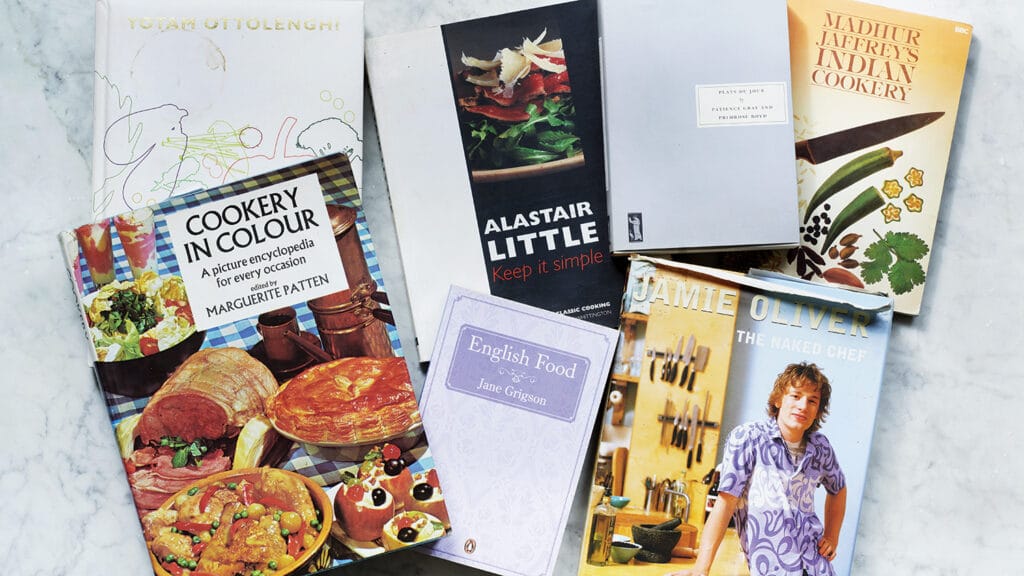 A walk through the reign
This recipe is from a Jubilee-inspired exploration of seven decades of British cookery. Read the stories behind the recipes in Angela's blog
Where to buy these ingredients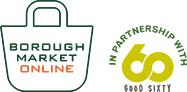 Shop online
If you can't make it to the Market, Borough Market Online offers a wide selection of our traders' produce, delivered direct to London addresses and, where available, by post to the rest of the UK. The service also includes a range of Best of Borough Market hampers and meal boxes.