Razor clams with dulse, guanciale & cider
Paula McIntyre
An attractive starter of sweet razor clam, crisp guanciale and salty seaweed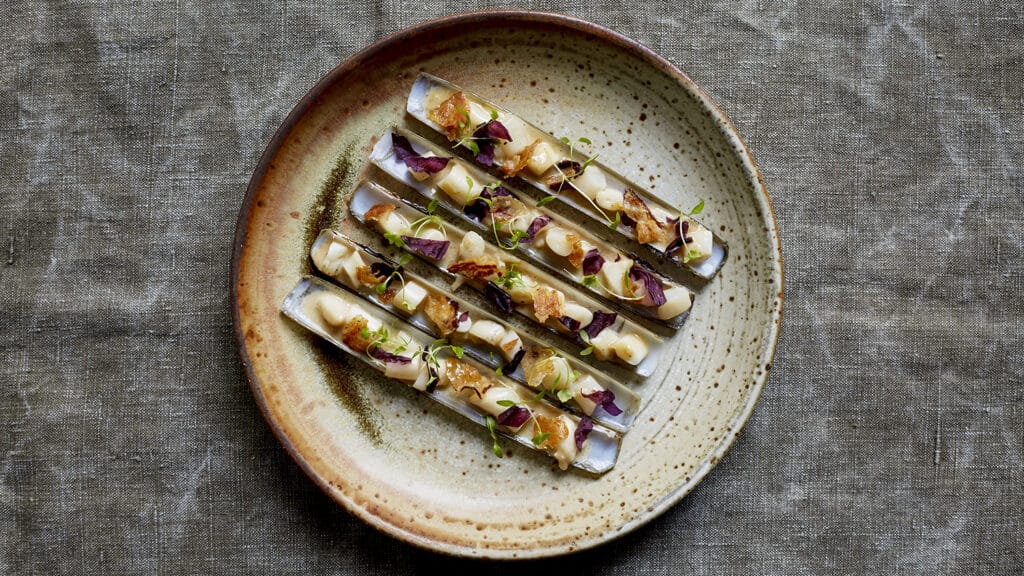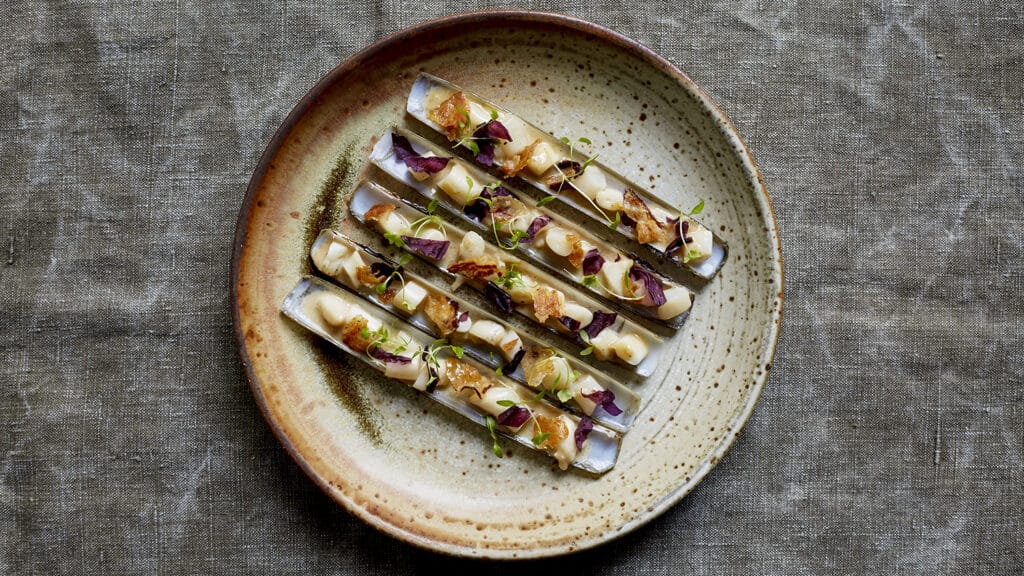 Ingredients
12 razor clams
4 rashers of guanciale
1 shallot, finely chopped
150ml dry cider
2 tbsp double cream
75g butter
1 tbsp fresh dulse seaweed, chopped
Micro celery, to garnish
Method
Remove the meat from the razor clams – it should come away with the gentlest of prompting – and trim them so you only have the white flesh. Keep the shells for the presentation of the finished dish.
Cook the guanciale in a dry frying pan until crisp. Drain on kitchen paper then chop. Add the shallot to the hot rendered fat. Cook until golden, then add the cider. Bring to the boil and add the clams. Cover with a lid and cook for 1 min.
Remove the clam meat and chop. Boil the remaining juices to reduce by half, then add the cream. Whisk in the butter a little at a time, until incorporated. Check the seasoning, then mix in the clam meat.
Spoon the clam meat into the shells. Dot the guanciale and dulse on top and garnish with micro celery.
ALTERNATIVE: Nori or wakame could be used here instead of the dulse. Pancetta would be a good substitute for the guanciale.
Images: Kim Lightbody
Where to buy these ingredients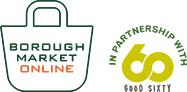 Shop online
If you can't make it to the Market, Borough Market Online offers a wide selection of our traders' produce, delivered direct to London addresses and, where available, by post to the rest of the UK. The service also includes a range of Best of Borough Market hampers and meal boxes.