Roast pumpkin pie
Beca Lyne-Pirkis
An American classic with the aroma of autumn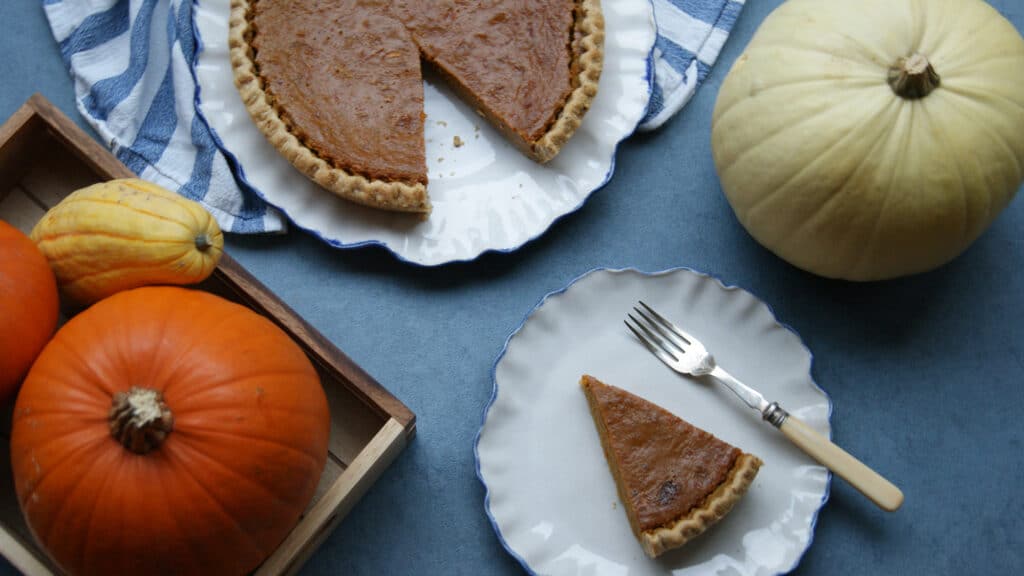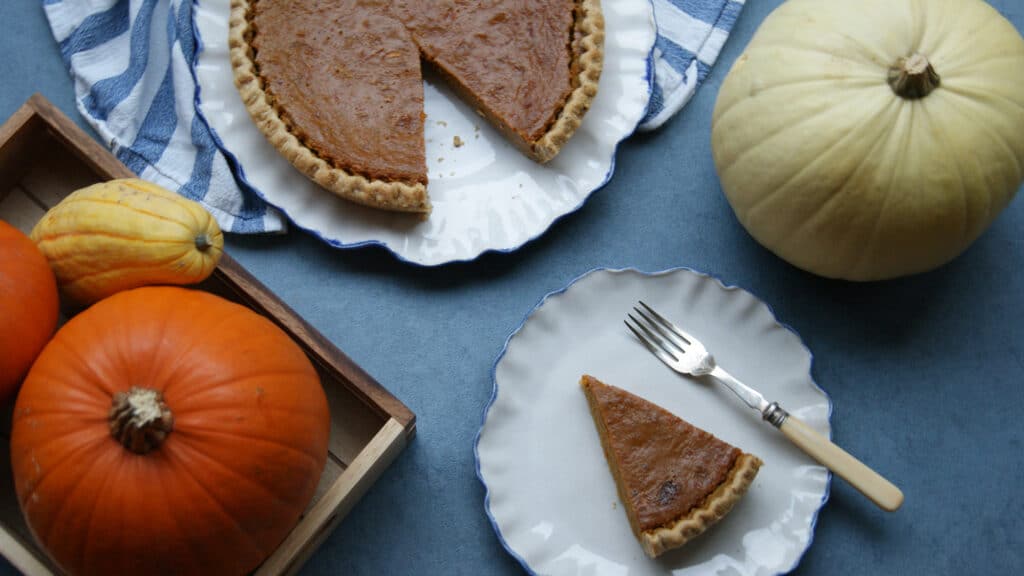 Ingredients
For the pie crust
200g plain flour
½ tsp salt
115g cold unsalted butter, cubed
25g ground pecans
4-5 tbsp cold water
For the pumpkin filling
400g roasted pumpkin
350ml whole milk
170g caster sugar
½ tsp salt
1 tsp cinnamon
½ tsp ground ginger
¼ tsp ground cloves
2 large eggs
Method
Place the flour, salt, ground pecans and butter into a bowl and rub together until the mixture resembles breadcrumbs. Add the water gradually until the dough starts to come together. Tip the dough out onto a lightly floured surface, knead a little until smooth. Dust the work surface again and roll out the pastry to the size of your pie plate, around 20-23cm.
Grease your pie plate and place the pastry into the plate, making sure it fits snuggly. Trim some of the pastry from the edge, leaving an over-hang of around 1.5cm. Tuck the over-hang pastry underneath itself and then using your fingers, crimp the edge all the way around. Pop into the fridge to chill and rest whilst you make the filling.
To make the filling, firstly you need to roast the pumpkin. I used two small pumpkins/squashes weighing around 600-700g each. Cut them in half and scoop out the seeds and fibres, then cut into 2.5cm wedges. Place on a baking tray with a drizzle of rapeseed oil and a pinch of salt and roast in a preheated oven at 200C for around 25 mins.
Leave the pumpkin to cool a little so that it's easier to handle, then scoop out the flesh into a bowl. You'll need 400g of the flesh. Mash the pumpkin with a fork – I like to keep some texture in the puree, so don't pop it in the food processor.
Heat the milk until it nearly reaches boiling then take it off the heat. Beat the eggs, sugar, salt and spices into the pumpkin puree then add in the milk to make a custard. Remove the pie crust from the fridge and carefully pour the pumpkin custard into your pastry lined tin.
Bake in a preheated oven at 220C for 15 mins. After this time, reduce the temperature to 180C for 40-50 mins, or until a knife inserted near the centre comes out clean. Cool on rack for 2 hours. Serve immediately or refrigerate. Serve with slightly sweetened whipped cream.
Where to buy these ingredients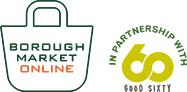 Shop online
If you can't make it to the Market, Borough Market Online offers a wide selection of our traders' produce, delivered direct to London addresses and, where available, by post to the rest of the UK. The service also includes a range of Best of Borough Market hampers and meal boxes.