Roast delica pumpkin with crisp sage, seeds & curd
Ed Smith
Sweet, buttery pumpkin flesh with roasted sage and a slick of salty curd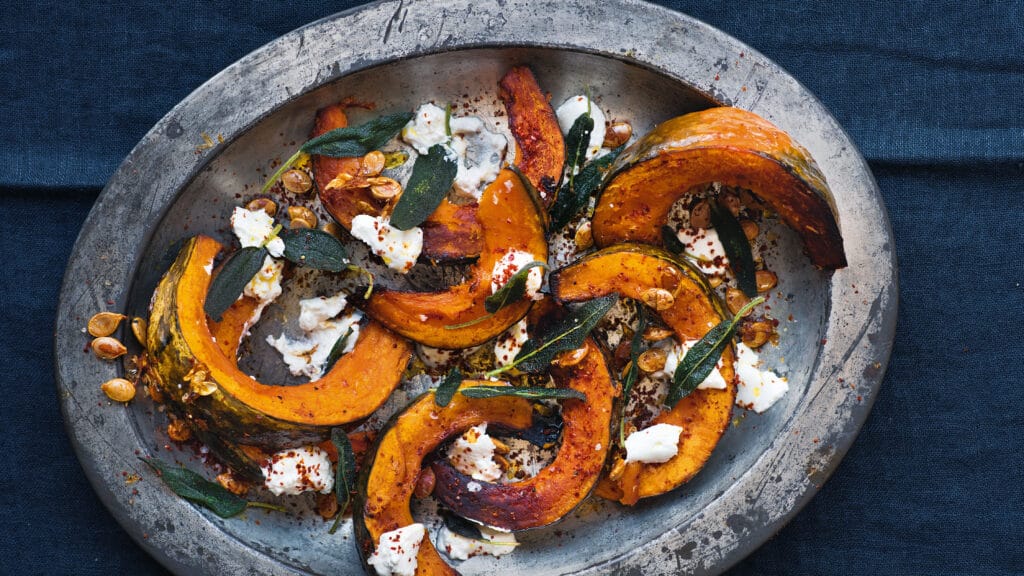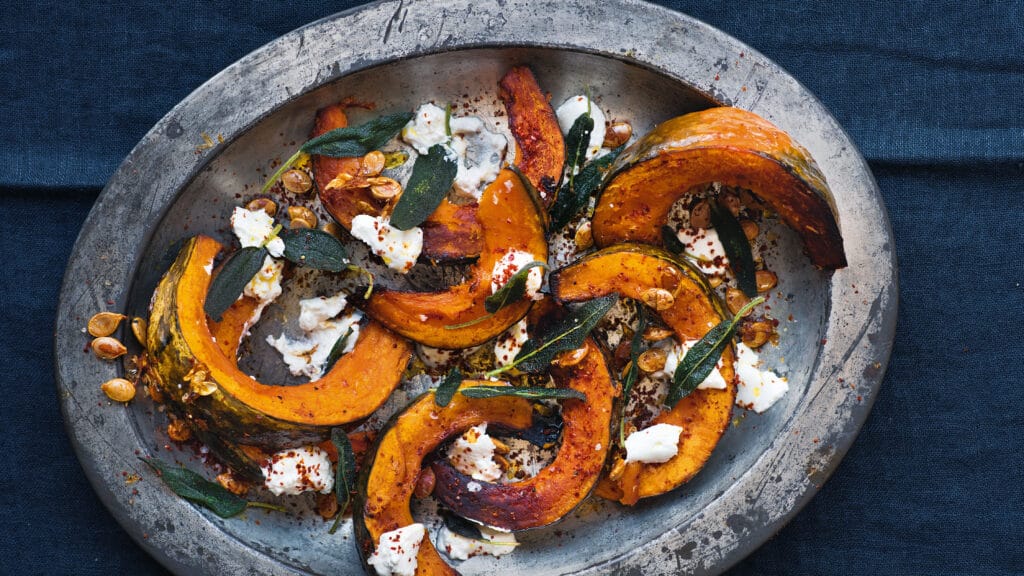 Recipe Meta
Serves
4 as a starter, 6 as a side dish
Ingredients
1-1.2kg delica pumpkin (or other winter squash or pumpkin)
6 tbsp cold-pressed rapeseed oil
2-3 tsp aleppo chilli pepper flakes (pul biber)
20-24 sage leaves
150g sheep's or goat's curd (or Greek-style yoghurt)
Extra virgin olive oil, for drizzling
Method
Heat the oven to 200C. Clean the squash or pumpkin with a damp cloth to remove any dirt, then cut it in half from top to bottom with a large, sharp knife. Scoop out the seeds with a spoon and spread them out on a small baking tray. Drizzle 1 tbsp rapeseed oil on top and mix with a fork, pulling away and discarding any fibres as you do so. Roast in the oven for 10-20 mins, until golden and crisp.
Remove from the oven, season generously with flaky sea salt and 1 tsp aleppo pepper and set aside. Cut the squash halves into 3-4cm-thick wedges, leaving the skin on. Place in a bowl with 4 tbsp rapeseed oil and mix until glossy, then spread over a large baking tray or low-sided roasting tin, ideally in a single layer. Roast near the top of the oven for 20 mins.
Mix the sage leaves with the final tbsp rapeseed oil, then once the squash has been cooking for 20 mins, carefully flip the slices and scatter the sage under and around them. Roast for a further 10-15 mins, or until the squash is tender and browning at the edges, and the sage leaves are crisp. Spoon the curd (or yoghurt) onto plates or a serving platter.
Drizzle a little extra-virgin olive oil onto this, then pile the squash pieces and crisp sage on top. Sprinkle with the roasted seeds, remaining aleppo pepper, and perhaps one final glug of oil (extra-virgin, if you have used olive oil for the cooking).
Image: Issy Croker
Recipe from The Borough Market Cookbook by Ed Smith (Hodder & Stoughton)
Where to buy these ingredients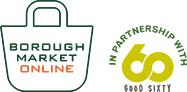 Shop online
If you can't make it to the Market, Borough Market Online offers a wide selection of our traders' produce, delivered direct to London addresses and, where available, by post to the rest of the UK. The service also includes a range of Best of Borough Market hampers and meal boxes.