Roasted quail with roasting tin gravy
Angela Clutton
Angela Clutton on the creativity and deliciousness to be found in making gravy from the roasting tin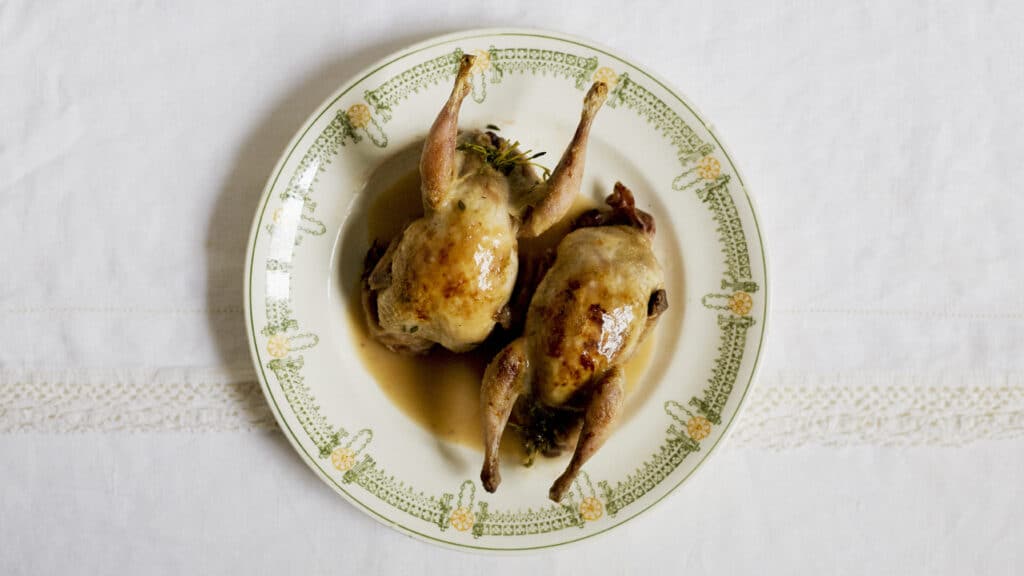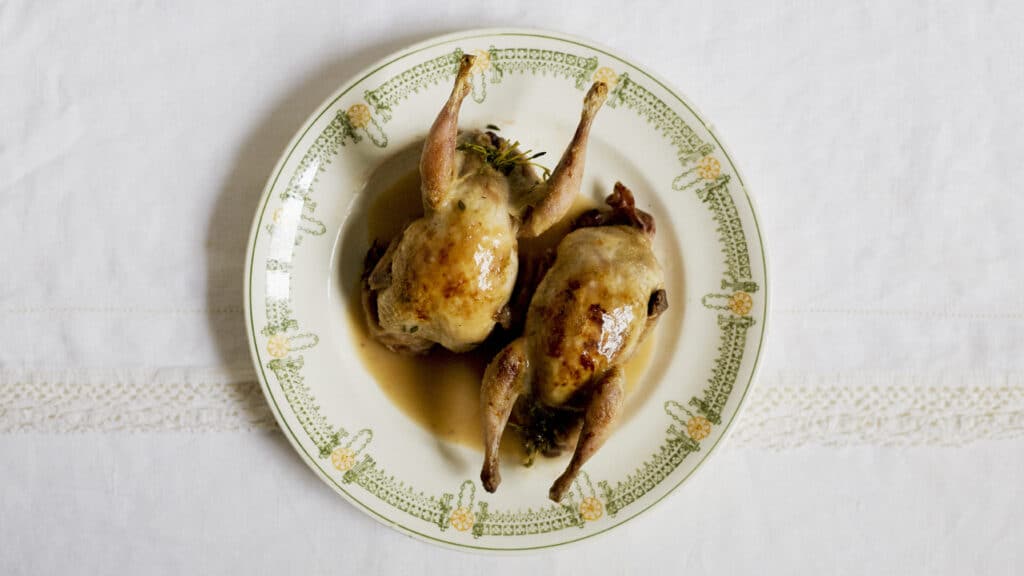 Recipe Meta
Prep
10 mins (plus marinating time)
Cook
20 mins to roast the quails; 10 mins for the gravy
Ingredients
For the quails
8 quails
Zest of 1 orange
50ml red wine vinegar
15 sprigs of thyme
50ml olive oil
100ml white wine, amontillado sherry or vermouth
For the gravy
120ml white wine, amontillado sherry, or vermouth
1 tbsp plain flour
300ml chicken stock
A knob of butter (optional)
Method
Pat dry and season the quail. Mix together the orange zest and red wine vinegar. Pour over the quail, scatter over the thyme sprigs, cover, and set aside to rest for a few hours or overnight. Put into the fridge if leaving overnight but be sure to return the birds to room temperature before roasting.
Preheat the oven to 200C. Heat the oil in a roasting tin over a high heat and quickly sear the quails until nicely browned all over. Sit the birds in the tin, pour over the wine or sherry, crumble over salt flakes and roast for 15-20 mins, depending how pink or not you want the meat. Lift the quails and thyme sprigs out of the tin and set aside to rest, covered.
To make the gravy, put the roasting tin over a medium heat, pour in the wine or alternative, let it bubble and then whisk in the flour. As you whisk, incorporate all the sticky bits on the base of the tin. Let the wine simmer for 3 mins to reduce, then add the stock and simmer for approx 5 mins to reduce. Taste and season as needed. Whisk in the knob of butter if you want a slightly richer gravy.
Serve the quails with the gravy poured over.
Image: Kim Lightbody
Where to buy these ingredients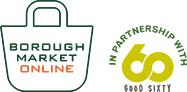 Shop online
If you can't make it to the Market, Borough Market Online offers a wide selection of our traders' produce, delivered direct to London addresses and, where available, by post to the rest of the UK. The service also includes a range of Best of Borough Market hampers and meal boxes.