Saffron-infused fennel with walnut & herb crumb
Celia Brooks
An elegant and colourful presentation of fennel, that happens to be gluten-free, dairy-free and vegan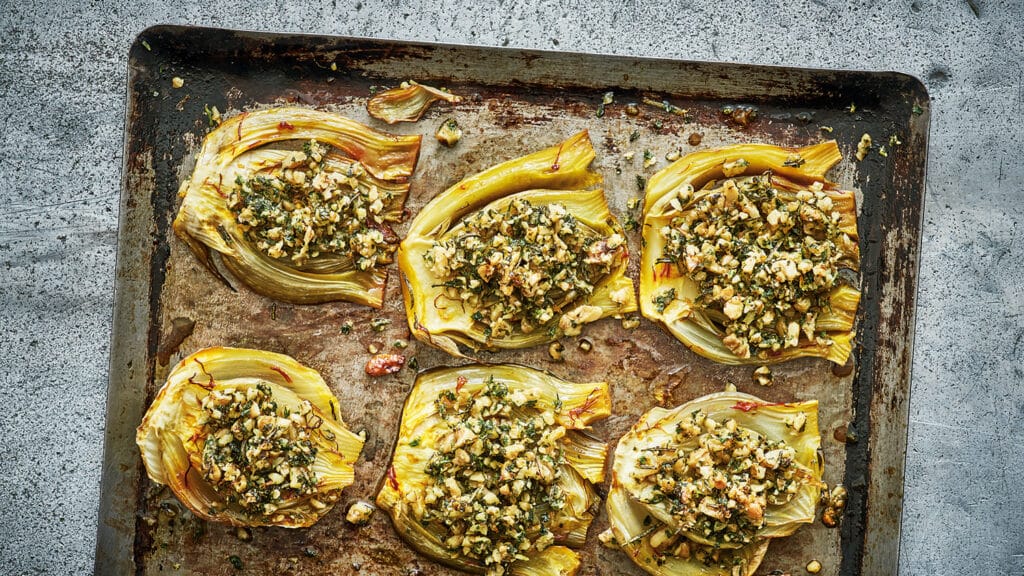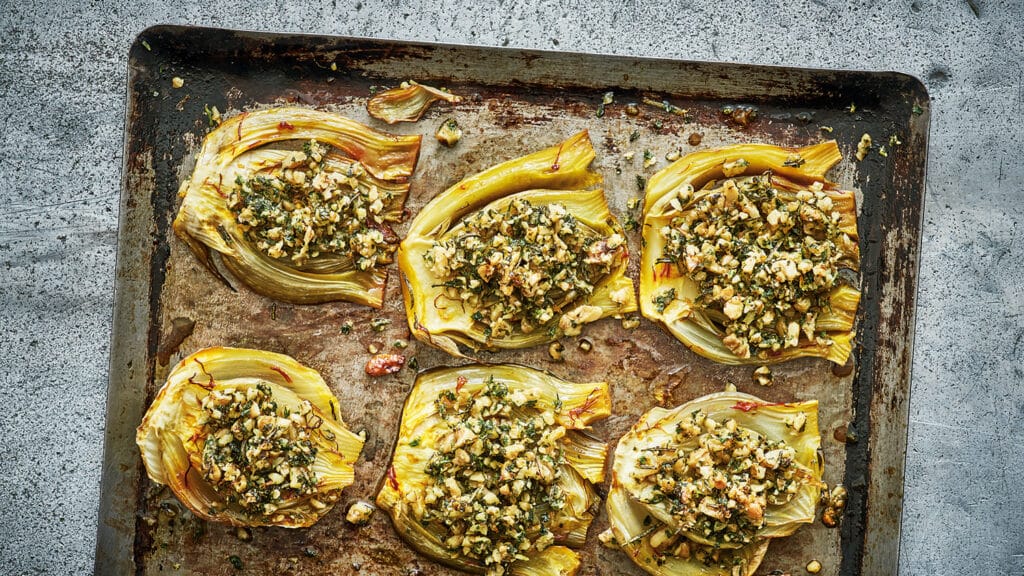 Ingredients
2 large or 4 small fennel bulbs (about 700g untrimmed weight)
175ml vegetable stock, or hot water mixed with ¾ tsp stock powder
3 large pinches of saffron strands
1 tbsp extra virgin olive oil
A large handful of fresh parsley
5cm sprig of fresh rosemary, leaves stripped
100g walnuts
1 tsp orange zest
Method
Preheat the oven to 220C.
Trim off the darker green stems of the fennel bulbs and reserve any fronds. Slice the bulb from top to base, cutting crosswise through the row of stems, into slices 1cm thick. Lay the slices in a 20cm x 30cm baking pan or casserole dish.
Mix together the (ideally hot) stock, saffron and olive oil. Pour over the fennel. Cover the dish with foil and bake for 20 mins.
To prepare the walnut crumb mixture, whizz the parsley and rosemary with a pinch of salt in a food processor until very finely chopped. Add the walnuts and orange zest and whizz to coarse crumbs.
After 20 mins baking, take the dish from the oven and carefully remove the foil. Use a large spoon to baste the fennel with the cooking liquid. Return the dish to the oven without the foil and reduce the liquid for about 10 mins more, until the liquid is almost gone but not quite.
Remove the dish again and spoon the walnut crumb on top of each slice of fennel. Return to the oven and cook for 5-10 mins, until the crumb is lightly browned and the liquid is completely reduced, then serve hot or warm, garnished with any reserved fronds, chopped.
Image: Jean Cazals
Recipe from SuperVeg by Celia Brooks (Murdoch Books)
Where to buy these ingredients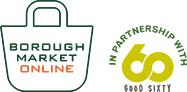 Shop online
If you can't make it to the Market, Borough Market Online offers a wide selection of our traders' produce, delivered direct to London addresses and, where available, by post to the rest of the UK. The service also includes a range of Best of Borough Market hampers and meal boxes.