Spicy cauliflower
Romy Gill
A simple but delicious vegan dish for a Diwali celebration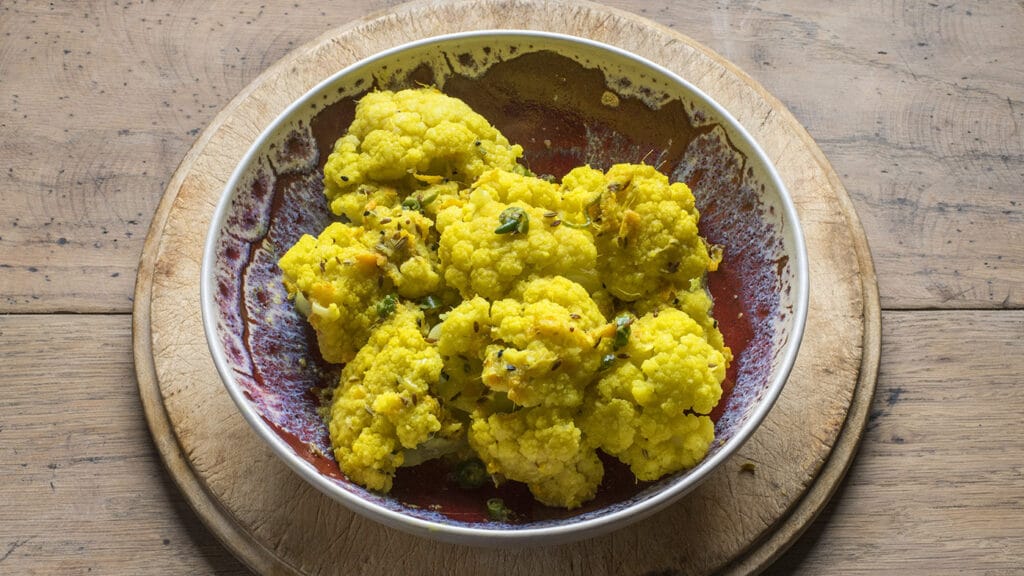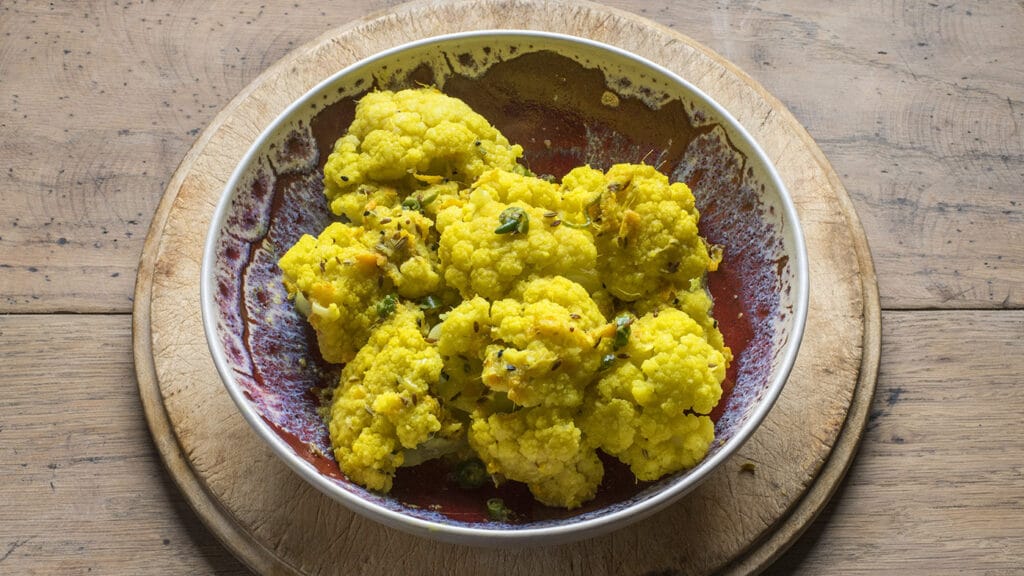 Ingredients
1 tsp panch phoron (made from equal parts nigella, fennel, fenugreek, cumin and mustard seeds)
20g ginger, peeled and grated
1 clove of garlic, peeled and grated
3-4 green chillies, seeds in, chopped
1 tsp ground turmeric
1 tsp ground coriander
1 tsp salt
1 large cauliflower, cut into florets
Flatbreads, to serve
Method
Heat 4 tsp rapeseed oil in a frying pan, add the panch phoron and as soon as the spices start to sizzle add the ginger, garlic and chillies and cook for 3-4 mins over a medium heat. Keep stirring so the paste doesn't stick to the bottom of the pan. Add the turmeric, ground coriander, salt and 50ml water, mix well and cook for another 1 min.
Add the cauliflower florets to the pan and stir to coat them well, then lower the heat, cover the pan with a lid and cook for 10-12 mins, stirring occasionally. Once the florets are tender, remove from the heat and serve hot with flatbreads.
Where to buy these ingredients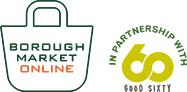 Shop online
If you can't make it to the Market, Borough Market Online offers a wide selection of our traders' produce, delivered direct to London addresses and, where available, by post to the rest of the UK. The service also includes a range of Best of Borough Market hampers and meal boxes.