Cauliflower cheese scones
Kathy Slack
Cauliflower cheese made portable, perfect with soup or a hunk of cheese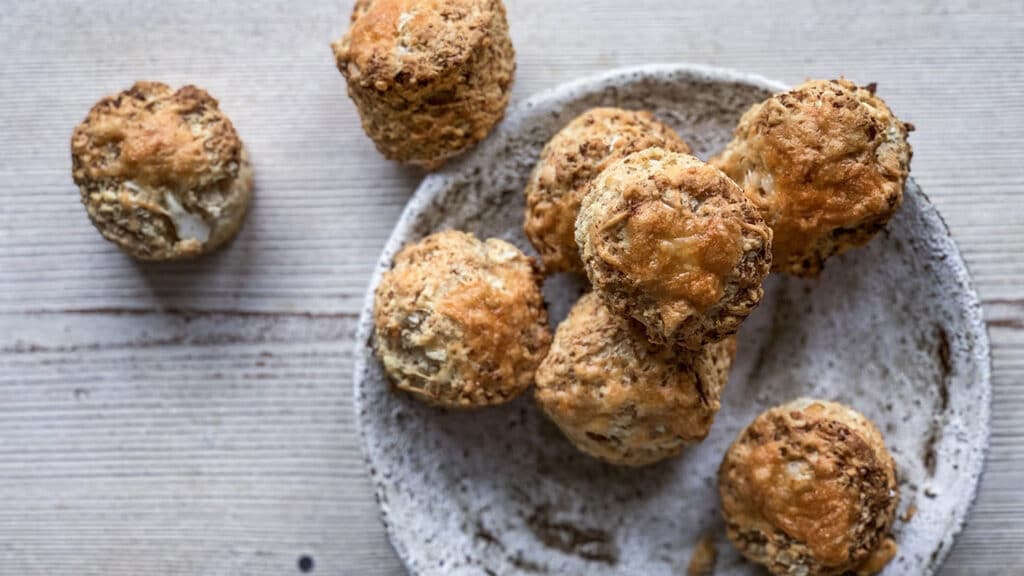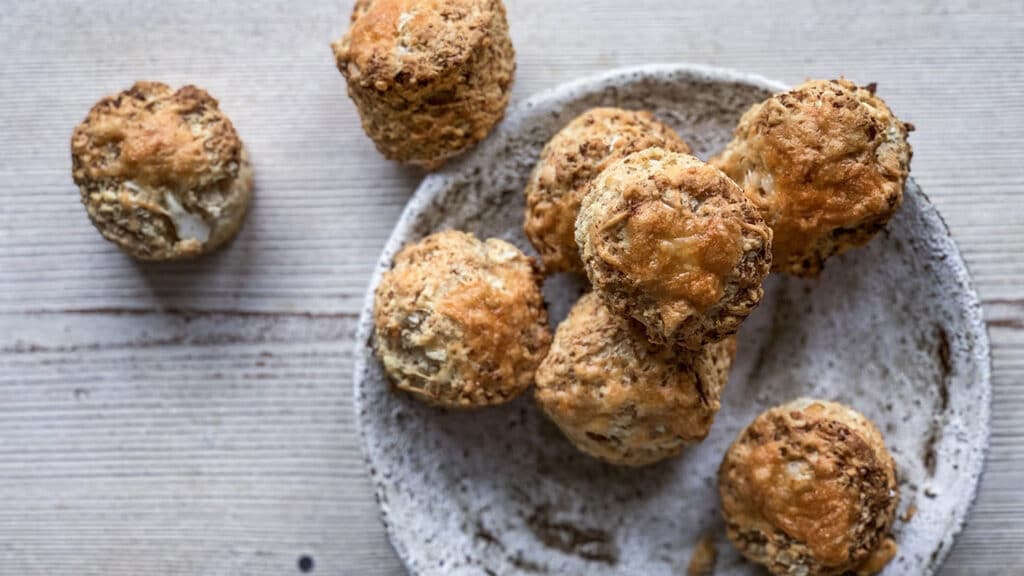 Ingredients
50g plain wholemeal flour
100g self-raising flour, plus extra for dusting
1 tsp baking powder
A pinch of cayenne pepper
A pinch of English mustard powder
25g butter, room temperature
60g cheddar cheese, grated, plus extra for topping
1 egg
2 tbsp milk
100g cauliflower
Method
Preheat the oven to 210C. Combine the flours, baking powder, a pinch of salt, cayenne and mustard powder in a bowl. Add the butter and rub it into the flour with your fingertips until the mixture resembles sand. Stir in the cheese.
In another bowl, whisk together the egg and milk then pour into to the flour mixtures. Use a knife to cut everything together to form a sticky crumble.
Chop the cauliflower into small florets and whizz in a food processor to create a course crumble. It's important not to over process the cauliflower or it will become mushy and make the scones too wet. Tip the cauliflower into the bowl and bring everything together into a doughy ball.
Tip the dough onto a floured surface and press it out to 2-3cm thick. Use a pastry cutter to cut nine or 10 scones out of the dough. You can re-shape the dough as much as you need to use all the off cuts.
Place the scones on a lined baking tray, top with a little more grated cheese and bake for 15-20 mins, until golden brown.
These are best eaten on the day they are made, which will not be a chore.
Image: Kathy Slack
Where to buy these ingredients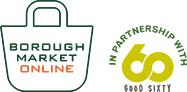 Shop online
If you can't make it to the Market, Borough Market Online offers a wide selection of our traders' produce, delivered direct to London addresses and, where available, by post to the rest of the UK. The service also includes a range of Best of Borough Market hampers and meal boxes.