Squash, mushroom & sage tart
Rosie Birkett
Autumnal vegetables and hard cheese encased in nutty pastry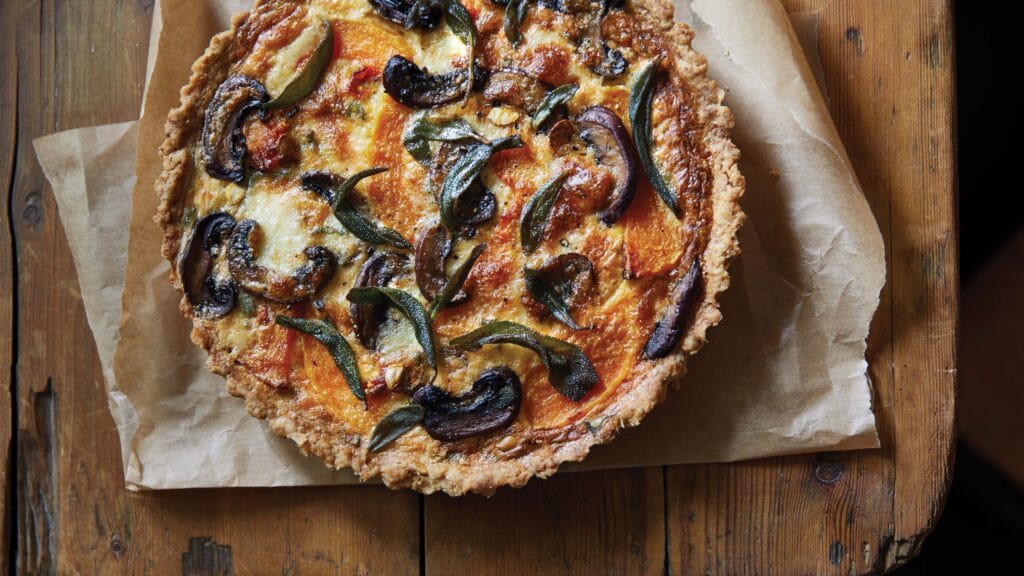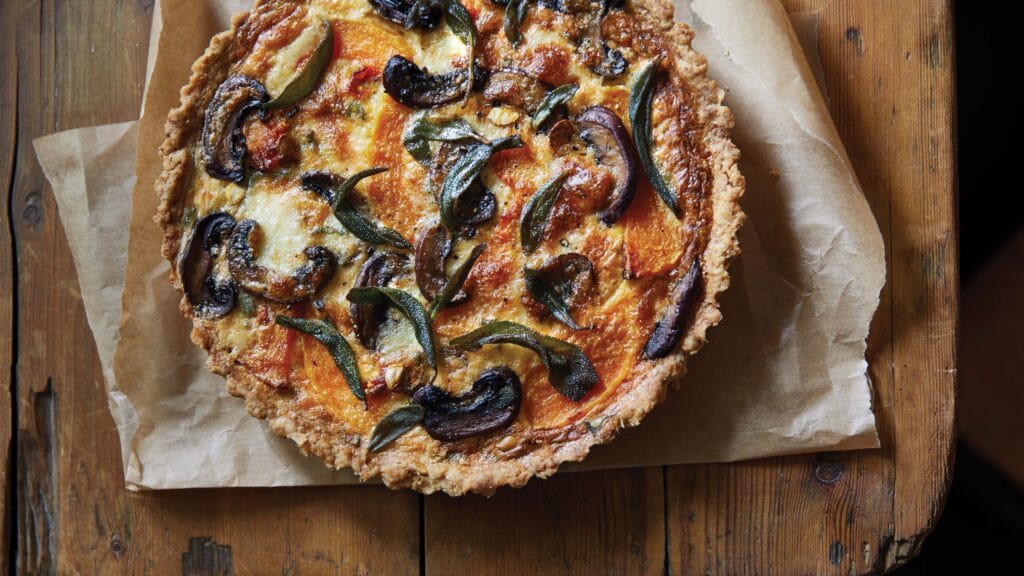 Ingredients
For the pastry
50g skin-on walnuts
150g plain flour
A pinch of salt
120g cold butter, chopped
1 egg yolk
1-3 tbsp iced water
For the filling
350g butternut or acorn squash, peeled and sliced into half moons
A small bunch of fresh sage
100g comté or other hard cheese, grated
200g mushrooms (ideally wild), sliced
Method
Heat the oven to 200C. To make the pastry, put the walnuts in the bowl of a food processor and blitz to breadcrumb consistency. Add in the flour and salt and pulse briefly to combine. Tip in the butter and pulse until you have a crumb, then add in the egg yolk and pulse again. Now, 1 tbsp at a time, add the iced water, pulsing until the dough just comes together. Tip it out into a large bowl and squidge it into a smooth ball, adding a little more water or flour if required.
Flatten to a disc, wrap in greaseproof paper and chill for 30 mins. While it's chilling, toss the squash with olive oil, salt and pepper and roast for 12 mins, until softened and colouring. Remove from the oven and set aside.
Roll the pastry out to £1 coin thickness and line a 23cm tart tin. Chill again in the fridge until hard, then turn the oven down to 180C. Line the pastry with baking paper, fill with baking beans and blind bake for 15 mins. Remove from the oven, lift out the beans and paper, then bake uncovered for a further 12 mins, until crispy and golden.
In a bowl or jug, whisk together the cream and eggs and season with salt, pepper, a pinch of chilli flakes and a good grinding of fresh nutmeg. Roughly chop half the sage leaves and stir these through with the cheese.
Heat a knob of butter and dash of olive oil in a frying pan over a medium to high heat and fry four of the remaining sage leaves for 1 min to infuse the oil, then fry the mushrooms with some salt and pepper until coloured and giving up their moisture – about 5 mins.
Now, get your pastry case and pour enough of the custard into it to cover the base entirely, then layer up the squash with the mushrooms, pouring a little custard between each layer. Top with the rest of the custard. Fry off the few remaining sage leaves in a bit more butter and pour this over the top of the tart. Bake for 25-30 mins, until deeply golden and just-set. Allow to settle for 20-30 mins then slice and devour.
Image: Helen Cathcart
Where to buy these ingredients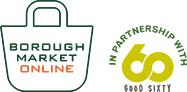 Shop online
If you can't make it to the Market, Borough Market Online offers a wide selection of our traders' produce, delivered direct to London addresses and, where available, by post to the rest of the UK. The service also includes a range of Best of Borough Market hampers and meal boxes.