Wood pigeon with blackberries, celeriac & sage
Gill Meller
A warm salad of pigeon breast, earthy celeriac and sharp fruit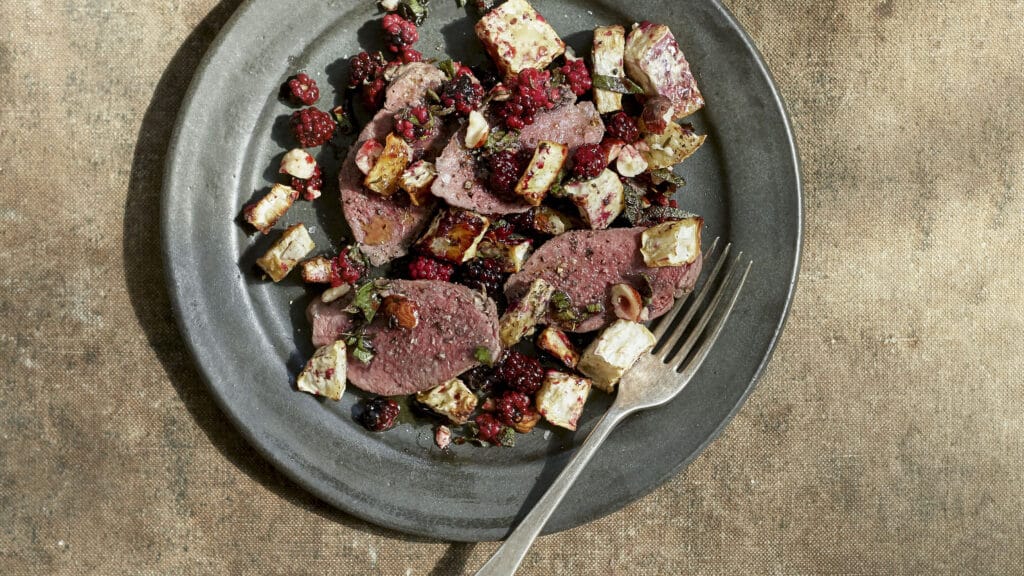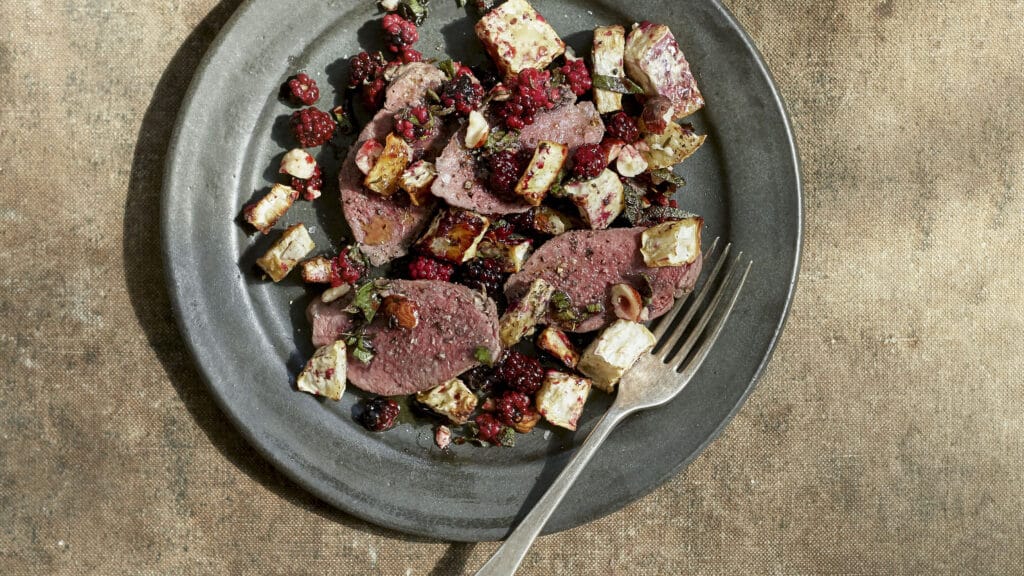 Ingredients
1 medium celeriac
2-3 sprigs of thyme, leaves picked
8 pigeon breasts
25g butter
3-4 handfuls of freshly picked blackberries
25g hazelnuts, lightly bashed
2-3 sprigs of sage, leaves picked and chopped
1 tbsp honey
Method
Heat the oven to 200C. Begin by peeling the celeriac and cutting up the flesh into 2-3 cm pieces.
Scatter the celeriac out over a roasting tray, trickle with 2 tbsp olive oil, sprinkle over the thyme leaves and season all over with salt and pepper. Place the tray in the oven and roast, stirring once or twice, for 25-30 mins. Meanwhile, place a large heavy-based frying pan over a high heat. Add a little more oil and when it's hot, season the pigeon breasts with salt and pepper and add them to the pan.
Fry the breasts for 1-2 mins on each side, add the butter and baste the meat as it bubbles away. Cook for a further 1-2 mins on each side, until the breasts are browned on the outside and pink in the middle, then remove them to a plate and allow them to rest for 5 mins in a warm place. While the pigeon is resting, remove the celeriac from the oven and scatter over the blackberries, bashed hazelnuts and chopped sage. Trickle the honey all over everything and return to the oven for 1-2 mins to heat the fruit through and toast the nuts.
Spoon the celeriac and blackberries out over a large, warm platter or divide between four warm plates. Slice the pigeon thickly and arrange over the top. Spoon over the buttery resting juices before bringing to the table.
ALTERNATIVE: Try swapping the pigeon breast for venison loin and the blackberries for fried apples
Images: Kim Lightbody
Where to buy these ingredients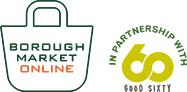 Shop online
If you can't make it to the Market, Borough Market Online offers a wide selection of our traders' produce, delivered direct to London addresses and, where available, by post to the rest of the UK. The service also includes a range of Best of Borough Market hampers and meal boxes.