Whole roasted stuffed marrow
Bettina Campolucci Bordi
A simple plant-based recipe to make the most of an underappreciated ingredient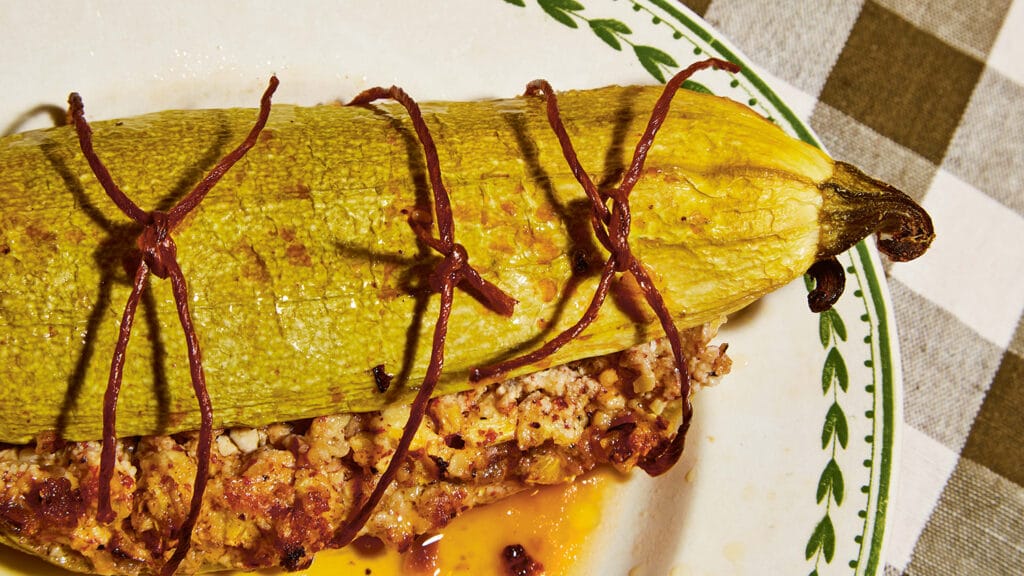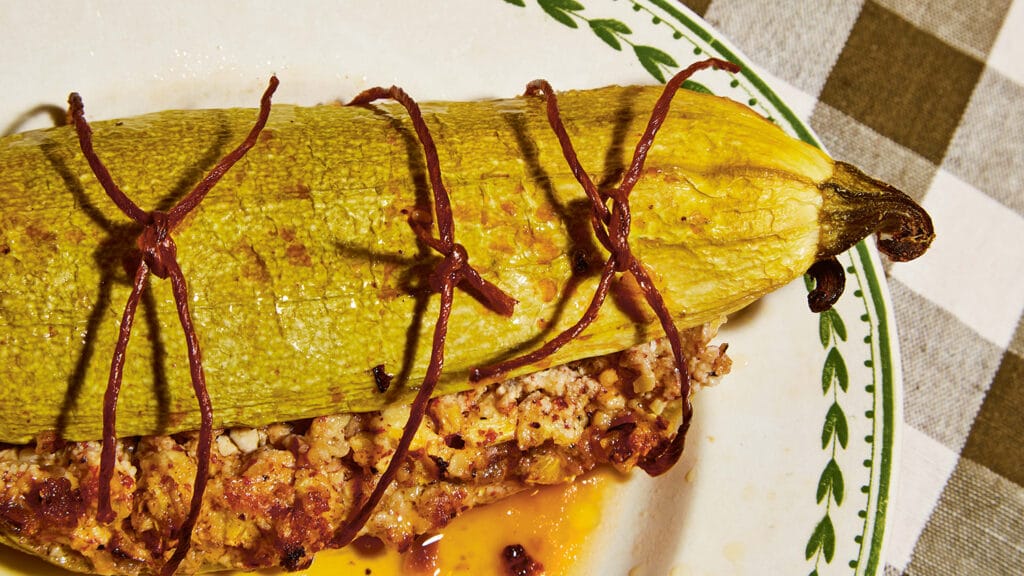 Ingredients
1 large marrow
½ red onion, finely chopped
2 tbsp olive oil
75 almonds, blitzed
1 tbsp barbecue spice
½ tsp chilli flakes
Dill fronds, to garnish
Method
Heat the oven to 200C. Prepare the marrow by slicing it in half and scooping out the insides with a spoon, then set aside the two halves. Chop the scooped insides into small pieces (about 2cm cubes) and add to a bowl.
Add the onion, olive oil, blitzed almonds and spices to the bowl of chopped marrow and mix well. Start adding the mixture to one half of the scooped-out marrow shell.
Once the marrow is filled, place the other half on top to close and shut the marrow. Seal the marrow securely with string (making sure you use a double knot) or wrap tightly in aluminium foil if you are barbecuing it.
Place the marrow in a large baking tray (pan) lined with baking parchment and cook in the oven for 45 mins to 1 hour.
Once the marrow is cooked, it will be nice and soft, and easily sliced into lovely pieces to be eaten as a side dish or as it is.
Image: Louise Hagger
Recipe from Celebrate: Plant-based Recipes for Every Occasion (Hardie Grant)
Where to buy these ingredients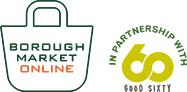 Shop online
If you can't make it to the Market, Borough Market Online offers a wide selection of our traders' produce, delivered direct to London addresses and, where available, by post to the rest of the UK. The service also includes a range of Best of Borough Market hampers and meal boxes.