Batch of the day: beetroot
Jenny Chandler expounds on the benefits of batch cooking as a way of saving time and money, through cooking one ingredient in bulk and using it for myriad recipes. This time: beetroot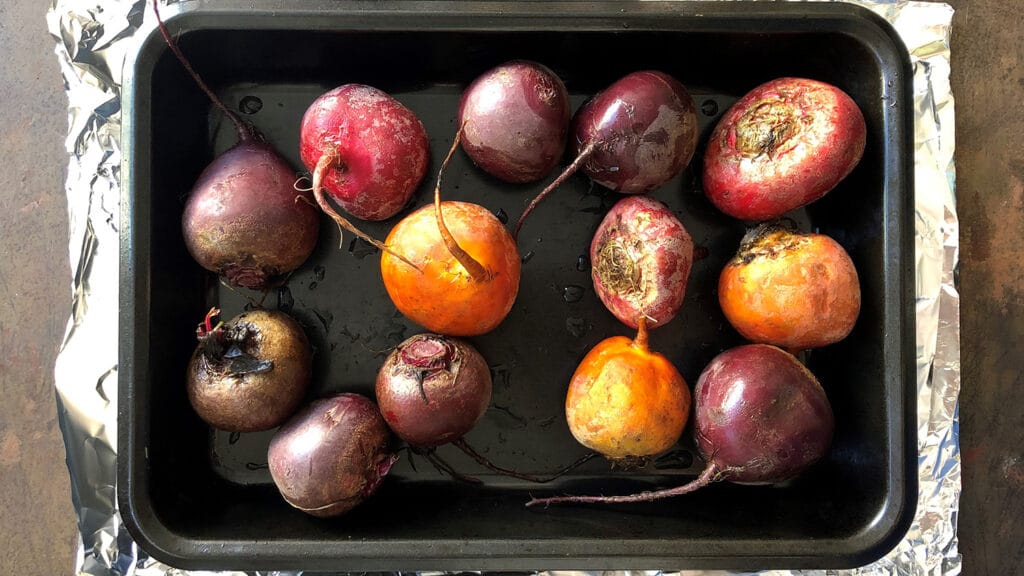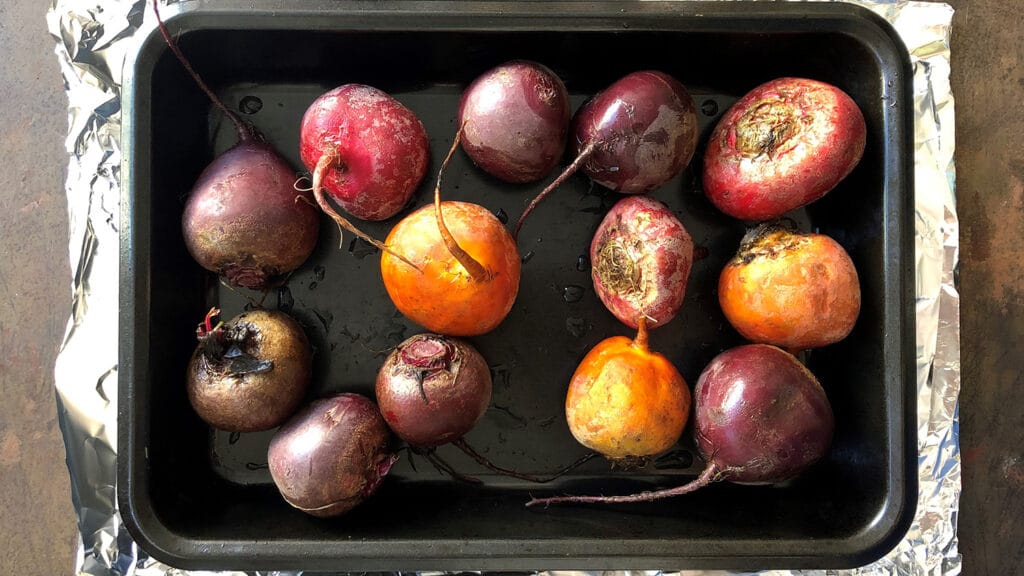 "YOU MAY AS WELL ROAST A DOZEN BEETROOTS AND BE WELL ON THE WAY TO PREPARING TWO OR THREE DISHES IN ONE GO"
Autumn really is the time to eat British beetroot, newly harvested and gloriously sweet. The roots love other seasonal treats such as apples and nuts and their fabulous deep pinks and yellows add pizazz to any plate.
Beetroot can be eaten raw: grated in a winter slaw, sliced paper-thin for crunchy carpaccio or whizzed into a smoothie – just remember to add plenty of citrus or vinegar to counterbalance its intensely earthy flavour. Boiling beets is an option too but never does, in my mind, deliver the same depth of sweetness as roasting, low and slow, to bring out their magical flavour.
This is where the batch cooking comes in: there's really no point in firing up the oven for a good hour to cook a few mouthfuls, you may just as well roast a dozen beetroots and be well on the way to preparing two or three dishes in one go.
I usually opt for beets no bigger than a tennis ball, so there's no chance of woodiness – their size means quicker cooking too, as I like to leave them whole (retaining their intense colour and keeping a pleasing shape if I end up slicing). Give the roots a good wash to remove any soil but don't peel, the skins will slip off easily enough once roasted. Preheat the oven to about 170C (don't be tempted to up the heat) and place the beetroot in a roasting tin with a few tbsp water, cover tightly with foil and cook for anything between 45 mind for baby beets and well over 1 hour for larger roots. Once a knife glides easily through the flesh, you're done.
Leave to cool under the foil and then you can slide off the skins with your fingers, or scrape with the back of a knife, but do remember to keep the more traditional deep-pink beets separately from any golden or chioggia varieties, as they will bleed. Oh, and a word on those amazing candy-striped chioggia – they lose their stripes as they cook, so I tend to keep them for raw salads.
---
How to use your roasted beetroot
— Blitz to a purée with chickpeas, tahini, olive oil, garlic, roasted cumin and lemon juice for a Barbie-shaded hummus or with walnuts, cream cheese, a splash of cider vinegar and then chopped dill to finish.
— Make a soup: fry onions with garlic and fresh ginger, add cubed potato and stock (chicken or veg). Once the potato is soft whizz the mixture with roasted beetroot, orange juice and orange zest.
— Stir cubed beetroot into hot mains: risotto works beautifully if you add chopped beetroot once the rice is almost ready, along with thyme and pecorino. Or, cook split peas or lentils into a dal with ginger, garlic and turmeric and then add chopped beetroot, coconut milk, mustard seeds, curry leaves, chilli and lime juice.
— Create a salad: go north with smoked mackerel, dill, apple, potato, walnuts, wine vinegar and crème fraîche; go Italian with salsa verde ( parsley, anchovy, mustard, capers, vinegar, olive oil) and cannellini beans; or go south with this spiced beetroot salad.