Five: flavoured oils
A quick guide to some of the flavoured oils found on Borough Market's stalls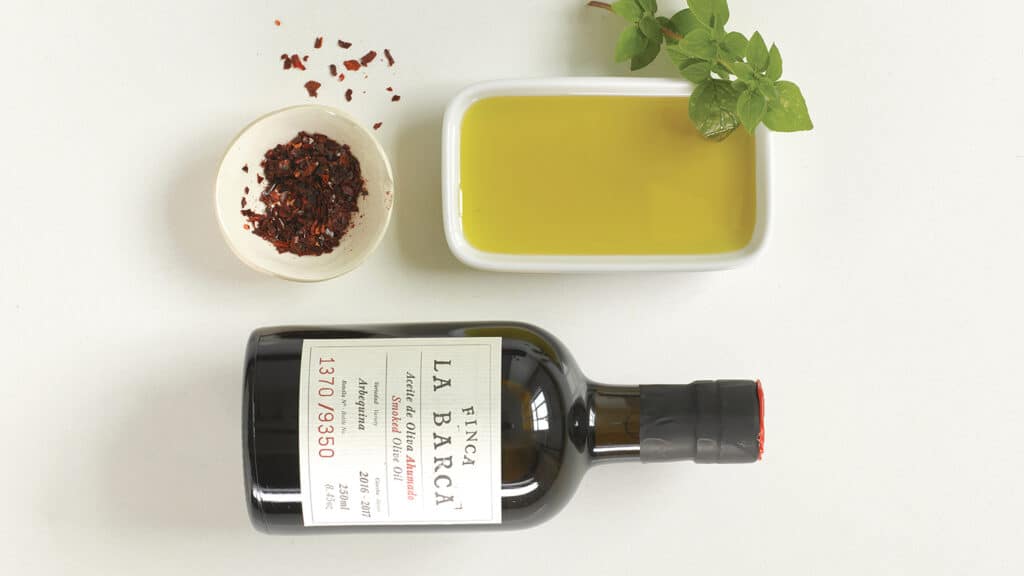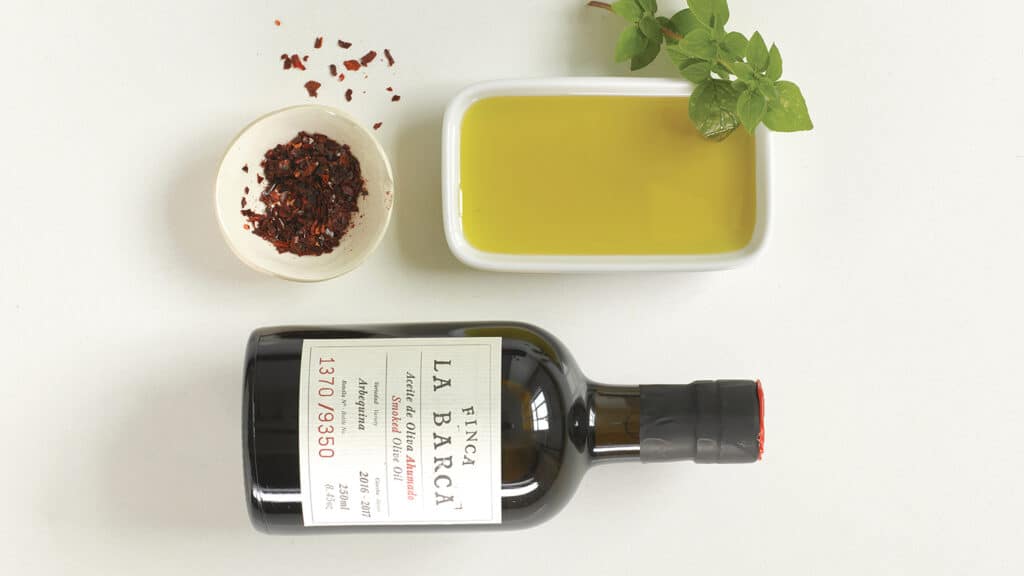 "ARBEQUINA OLIVES ARE SMOKED OVER HOLM OAK WOOD IN A PROCESS THAT TAKES 15 DAYS TO COMPLETE"
Smoked olive oil
Produced on the Netasa family farm in La Vera, Extremadura, Finca La Barca smoked olive oil is made with the oil of arbequina olives that have been smoked over holm oak wood – using the same method applied to La Vera's prized paprika – in a process that takes 15 days to complete. Each bottle is numbered and sealed with wax. Available from Brindisa, it is a creamy and delicate finishing oil with a subtle smokiness.
---
Lemongrass and tarragon oil
This special olive oil from Oliveology is made with a blend of three olive varieties, grown and harvested by hand on an organic farm in Sparta, Greece. The olives are cold pressed with the lemongrass and tarragon at 22C to ensure that maximum flavour is imparted. Use the oil to lift scallops, grilled fish or seasonal Mediterranean vegetable dishes.
---
White truffle oil
Made with extra virgin olive oil from Puglia, south Italy, mixed with white truffle essence and bottled on site at Tartufaia, this is the most pungent and popular of the stall's truffle oils. Owner, chef and truffle expert Mario Prati suggests adding a tablespoon to mayo, mustard or pesto, or stirring a few drops into mash, risotto or pasta. Don't cook with it, though – it'll lose all those lovely flavour notes.
---
Basil olive oil
Danilo Manca's family has been producing fine olive oils in southern Italy for generations. For this particular nectar from The Olive Oil Co, he harvests coratina and ogliarola olives in the autumn. The oil is then infused with his homegrown basil come March. An aromatic oil with a distinct peppery note to the finish, it's best enjoyed on its own rather than in a vinaigrette to get the full punch of flavour.
---
Garlic rapeseed oil
Noel Fitzjohn at Fitz Fine Foods takes cold-pressed organic rapeseed oil, gently heats it with garlic and leaves it to marry for about a month. It's brilliant for cooking, given the oil's high smoke point (try rubbing it on chicken before roasting or frying), but works just as well in dressings: Noel likes his with French mustard and balsamic vinegar, poured over a salad of mozzarella, cherry tomato, basil and spring onion.