Bay leaf roast rhubarb & rice pudding
Ed Smith
Bay two ways: infused into rice pudding and tucked in among forced rhubarb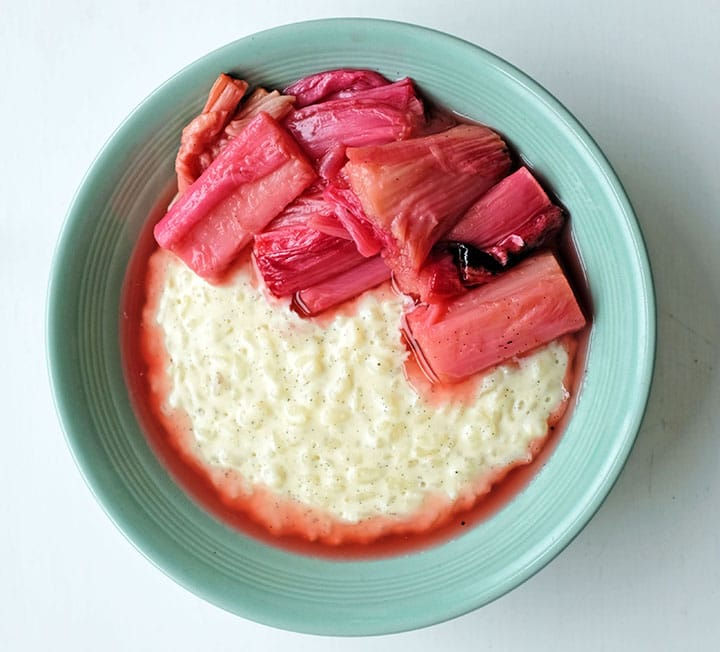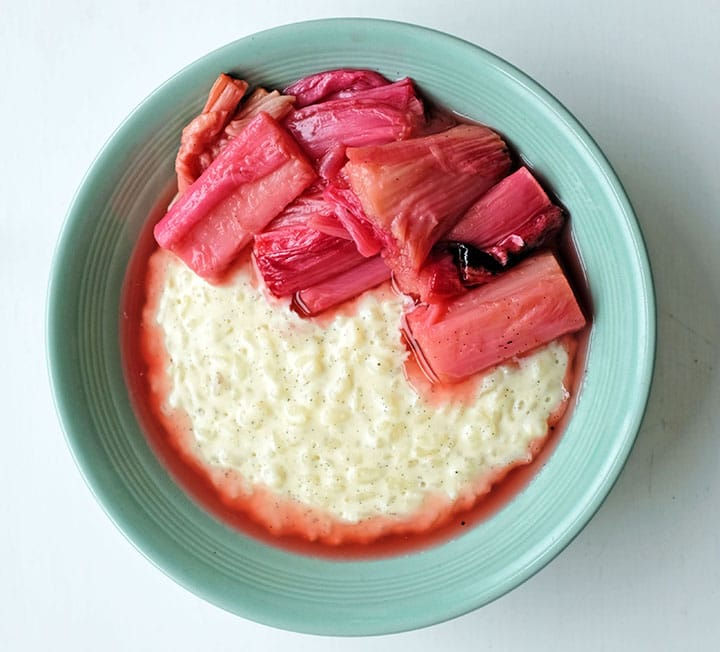 Ingredients
800g forced rhubarb (trimmed weight)
85g golden caster sugar
12 fresh bay leaves
1 vanilla pod
900g whole milk
½ tsp ground cardamom
180g short grain pudding rice
150g double cream
Method
Heat your oven to 220C. Wash and trim the rhubarb, then cut into 5-6cm batons. Tip these into an aluminium, enamel, pyrex or earthenware roasting tray or baking tray (coated steel or not-so-non-stick-anymore trays can discolour the rhubarb). Sprinkle with 60g of the golden caster sugar, add 8 bay leaves and the vanilla pod.
Fold (but don't tear) each of the bay leaves a few times to release the oils. Mix the contents of the tray a little and leave for 10 mins as the oven warms and the sugar draws a little moisture out from the rhubarb.
When the oven is up to temperature, place the tray of rhubarb right at the top and roast for 18-20 mins, until the rhubarb is soft, blistered, with a few charred spots. Remove from the oven and place on a heatproof mat. Try not to disturb the rhubarb batons at this point – they'll be very soft and too many of them will breakdown into mushy strings if you move them.
Simply ensure that the bay leaves and vanilla pod are under syrup and leave to cool to room temperature. Those bay and vanilla flavours will seep into the syrup, and the rhubarb will harden a little.
Start cooking the rice pudding after the rhubarb is cooked (to give it time to cool). Measure out the milk and pour into a large saucepan. Add the remaining 25g of sugar, bay leaves, and the ground cardamom. Cut the vanilla pod in half and scrape out the seeds using the top, blunt edge of a small knife. Put the seeds in the milk, then cut the vanilla pods in half again, and add to the rhubarb.
Add the rice to the milk, then place on a medium heat to bring to a gentle simmer. Cook for 30-35 mins, stirring regularly to encourage a creamy texture. It's ready when the grains of rice have absorbed the milk and are swollen, tender and not at all nutty or grainy.
Finish the rice pudding by removing the bay leaves and stirring the double cream through it. The cream might make it seem a little loose, but stir for 1 min then leave to rest for 5 mins and it will set a little. Serve with a big spoon of the cooled rhubarb on top, plus another spoon or two of the rhubarb juices.
Image: Ed Smith
Where to buy these ingredients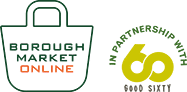 Borough Market Online
If you can't make it to the Market, Borough Market Online offers a wide selection of traders' produce, delivered direct to your door.