Wild garlic cheese scones
Edd Kimber
A delicious savoury springtime snack from The Boy Who Bakes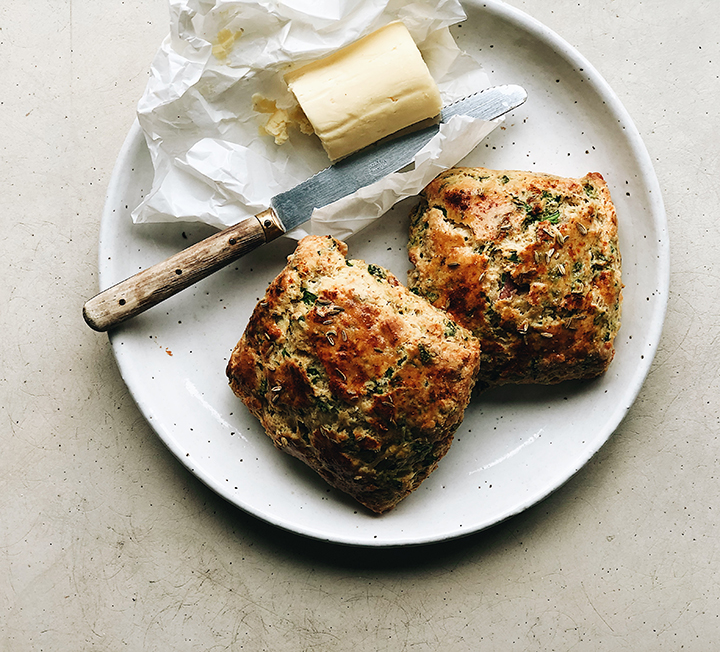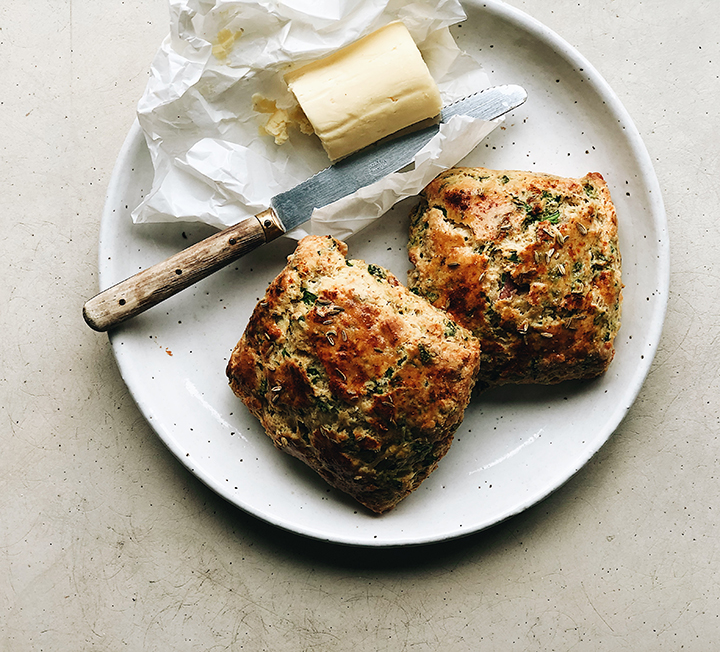 Ingredients
350g self-raising flour
1 tsp baking powder
100g unsalted butter, diced and chilled
150g cheddar, grated (plus a little extra for topping)
6 rashers of streaky bacon, cooked until crisp and then diced
75g wild garlic, finely chopped
2 tsp fennel seeds
2 tsp paprika
150ml whole milk
2 large eggs
Method
Line a baking tray with parchment paper and preheat the oven to 190C. In a large bowl, mix together the flour, baking powder and ½ tsp salt. The addition of baking powder when you are already using self-raising flour is simply that cheese scones tend to be on the heavy side, so need a helping hand to rise and stay light.
Toss the butter through the flour and then using your hands or a pastry blender rub in the flour until the butter is in irregular sized pieces, no larger than peas. Mix in the cheddar, bacon, wild garlic, fennel seeds and paprika, evenly distributing the ingredients. Whisk together the milk and eggs then pour into the middle of the scone mixture, then using a butter knife mix to form a shaggy dough.
Tip the dough out onto a well-floured work surface and use your hands to briefly bring together to form a uniform dough. Lightly flour the work surface and roll or press out to a thickness of about 2.5cm thick. Use a 7cm round cookie cutter to cut out as many scones as possible. Gently re-knead the off cuts to cut out the last few scones. Transfer to the baking trays. You can also simply press the scone dough into rectangles, roughly 1 inch thick, and then use a sharp knife to cut into squares.
To finish, lightly brush the top of the scones with a little extra beaten egg or a splash of milk and sprinkle with a few extra fennel seeds, a sprinkling of paprika and a little extra cheese. Bake in the preheated oven for 25 mins or until golden on top. You can also freeze the scones before baking, placing them onto a parchment lined baking tray and freezing until solid before transferring to a freezer bag or box (this prevents the scones sticking to each other. Bake from frozen adding a couple extra minutes of bake time).
Best served still a little warm, within a couple days of baking. The scones can also be frozen once fully cooled.
Where to buy these ingredients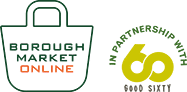 Borough Market Online
If you can't make it to the Market, Borough Market Online offers a wide selection of traders' produce, delivered direct to your door.