Chargrilled purple sprouting broccoli & clementines
Tom Hunt
Tom Hunt's fresh take on winter greens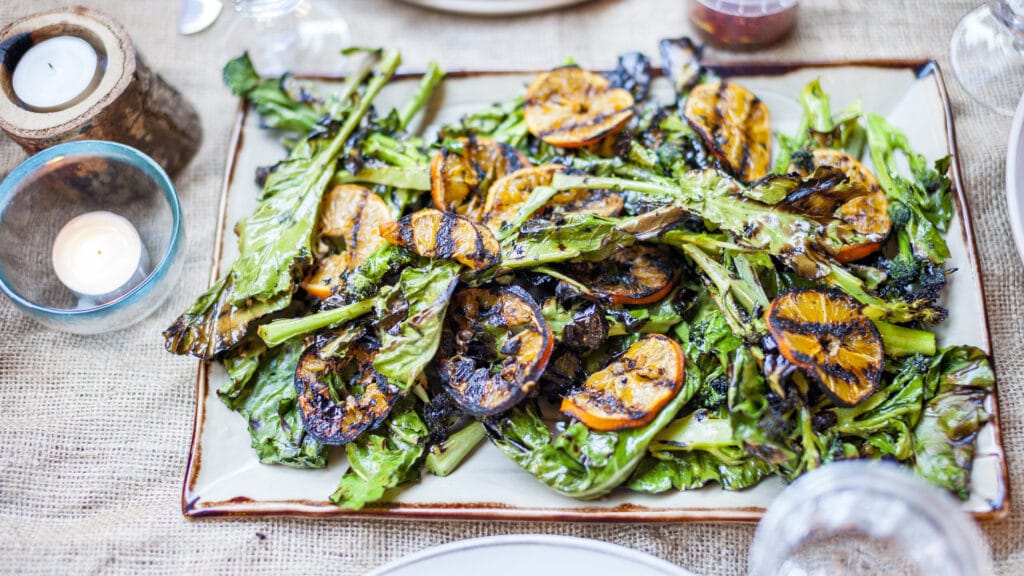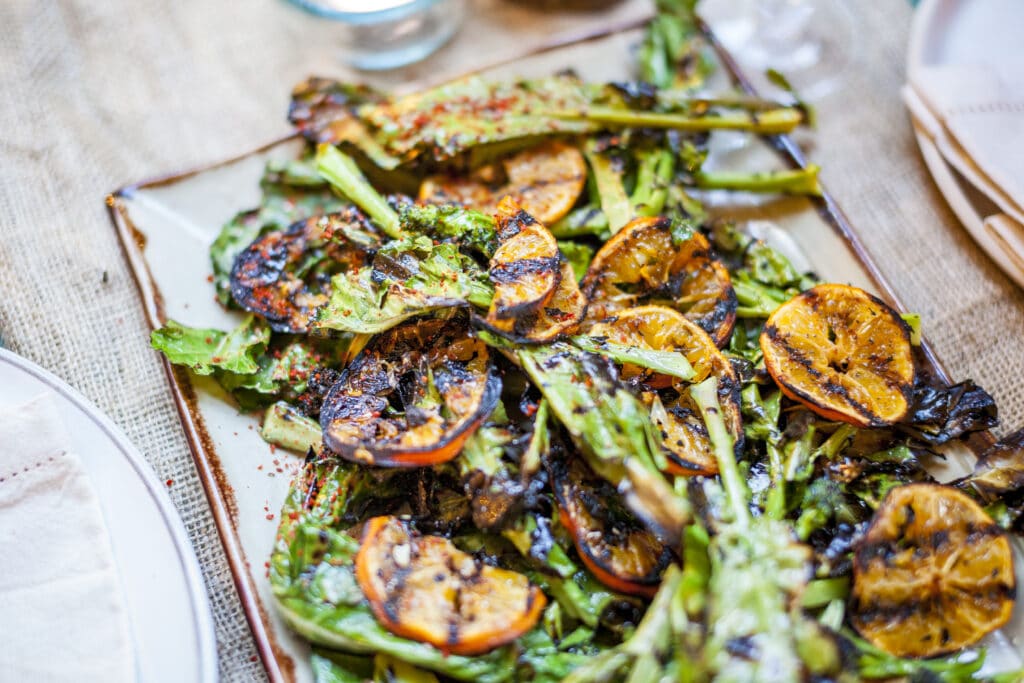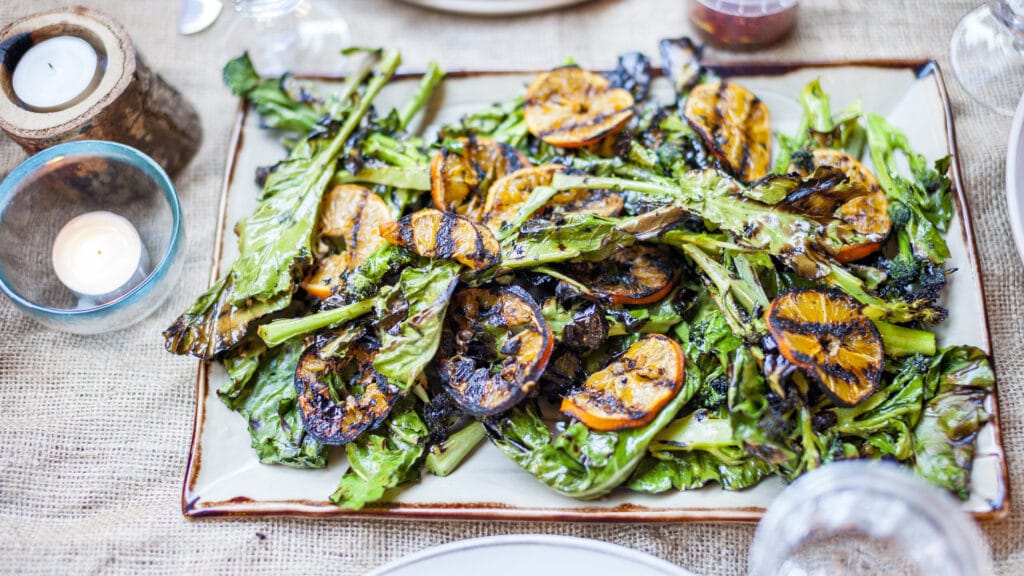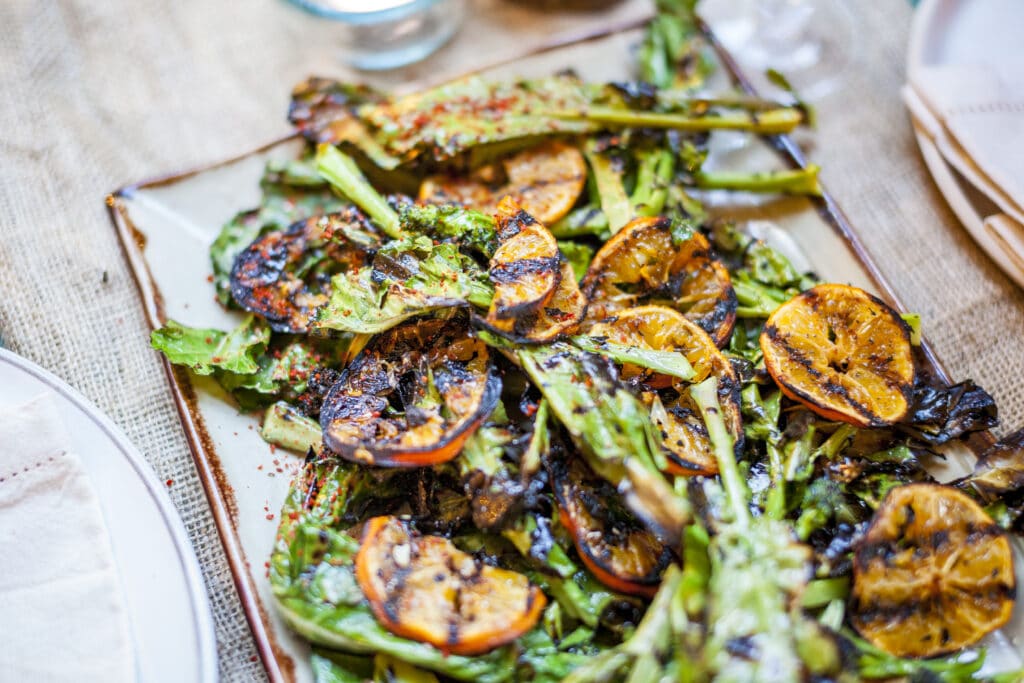 Ingredients
500g purple sprouting broccoli, large pieces cut in half lengthwise
2-4 tbsp extra virgin olive oil
1 clementine cut into 5-10mm slices with the skin on
3 cardamom pods, ground in a pestle and mortar, husks removed
2 tsps aleppo chilli pepper flakes
1 clementine, juiced
Method
Heat a chargrill or barbecue to medium-high heat, turn the extraction on high if you are inside. Toss the broccoli in the olive oil and season with salt and pepper.
When the grill is hot, grill the pieces of broccoli on all sides until they char slightly, then put to one side in a bowl with a lid to allow them to steam.
Grill the slices of clementine until slightly charred on both sides. Combine and season with the cardamom, 1 tsp of the aleppo pepper and the clementine juice. Toss together and serve on a platter, with the other 1 tsp of aleppo pepper scattered over the top.
WASTE NOT: Keep the rind from the juiced clementine. Chop it up in a blender or by hand and boil in 50g honey with 50ml water until it is soft and reduced to a syrup. Use as marmalade on toast or add to the dressing for this salad. This method works with any citrus rinds—add more honey and water as necessary.
Image: John Holdship
Where to buy these ingredients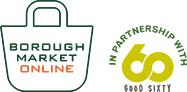 Shop online
If you can't make it to the Market, Borough Market Online offers a wide selection of our traders' produce, delivered direct to London addresses and, where available, by post to the rest of the UK. The service also includes a range of Best of Borough Market hampers and meal boxes.