Pancakes with Basra date syrup & clotted cream
Philip Juma
Philip Juma of KUBBA reinvents a classic Iraqi breakfast dish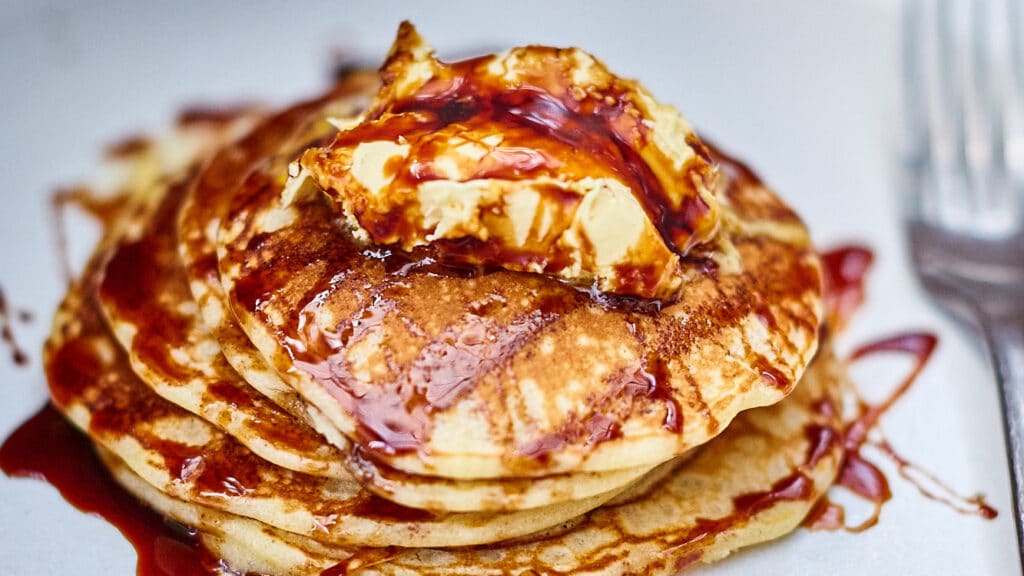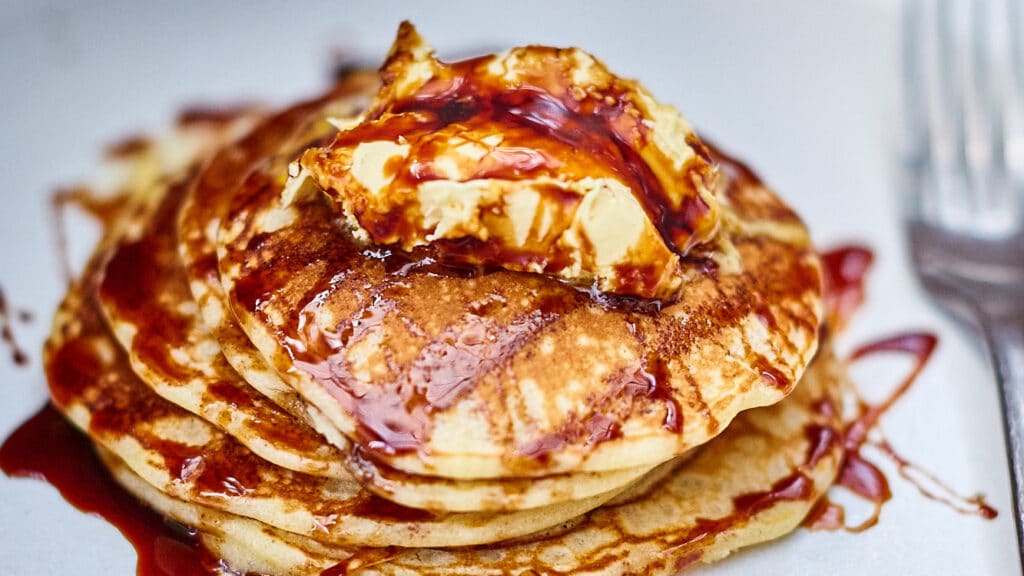 Ingredients
For the pancakes
200g plain flour
25g caster sugar
25g milk powder
12g baking powder
5g table salt
240ml full fat milk
2 eggs
60g butter, melted
For the toppings
Basra date syrup (as much as you like)
2 tbsp clotted cream
Method
Sift the dry ingredients into a mixing bowl.
In another large mixing bowl, whisk the eggs and milk together. Gradually add the dry mix and keep whisking until your batter just comes together. Don't overmix! Mix the batter just enough to hydrate the dry ingredients, then stop.
Pour the melted butter into the batter and gently stir to incorporate.
Using a non-stick pan on a medium heat, spoon in the pancake batter according to your desired size. Do not move the pancakes once they are in the pan. Let the heat do the work and after a few minutes, you will see small bubbles forming on the surface. At this point, flip! Continue cooking until they are golden brown.
Pile the pancakes on a plate and pour the Basra date syrup all over them. Finish with quenelles of clotted cream and devour while warm!
Image: John Holdship
Where to buy these ingredients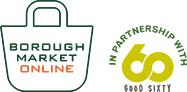 Shop online
If you can't make it to the Market, Borough Market Online offers a wide selection of our traders' produce, delivered direct to London addresses and, where available, by post to the rest of the UK. The service also includes a range of Best of Borough Market hampers and meal boxes.