Raspberry drop pancakes
Angela Clutton
Small, light pancakes for an indulgent breakfast, afternoon tea or dessert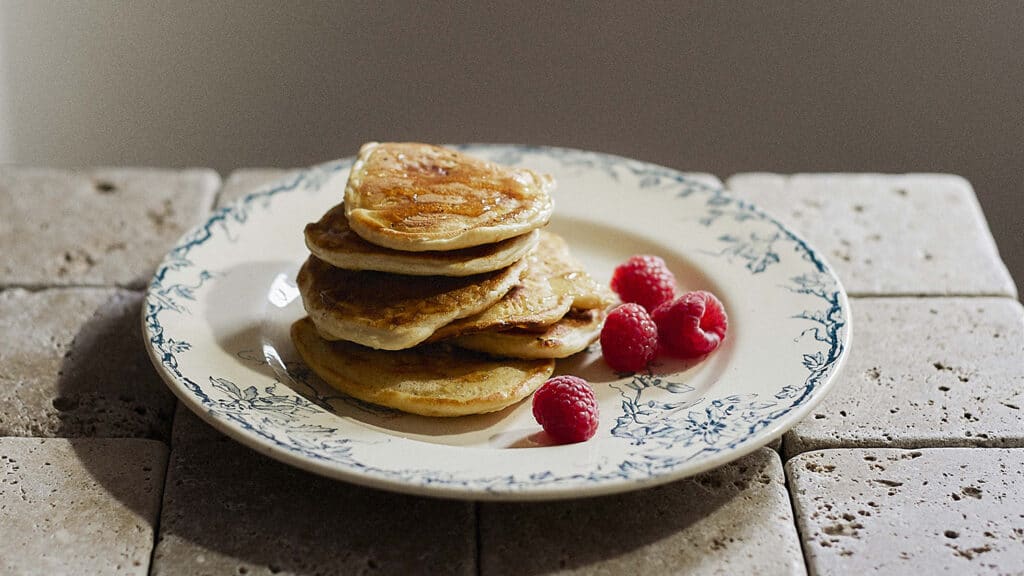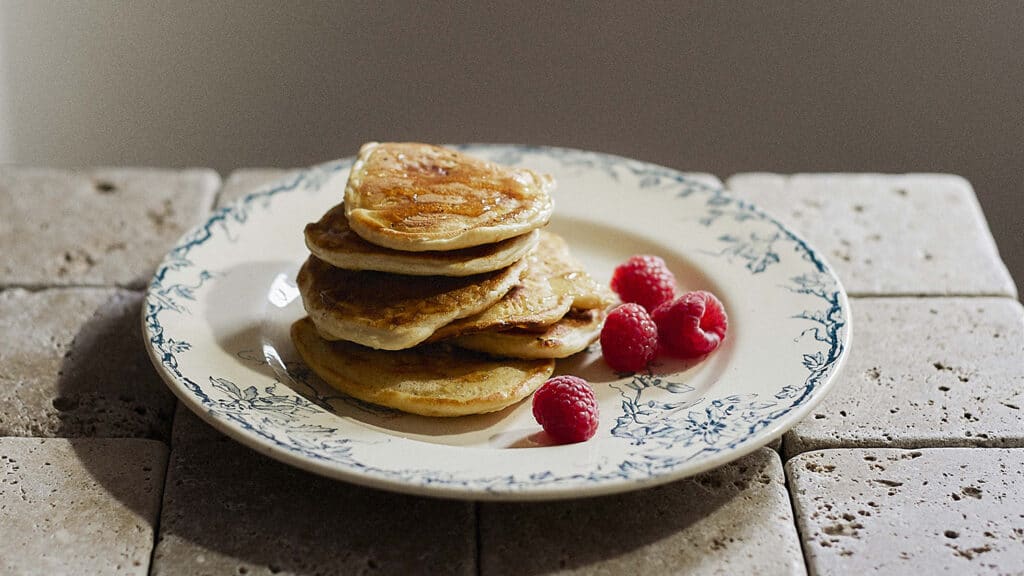 Ingredients
200ml whole milk
1 tbsp herb or flower-infused vinegar
25g butter, plus extra for cooking and serving
180g plain flour
1 egg, beaten
¾ tsp bicarbonate of soda
90g raspberries
Honey, golden syrup or maple syrup, for drizzling
Method
Stir together the milk and vinegar in a bowl or jug and set aside. Melt the butter and leave to cool.
Sift the flour into a large mixing bowl, then use a hand whisk to mix in the melted butter and the milk and vinegar mixture until you have a smooth batter. Whisk in the egg. The batter can be made to this point 2 hours before using.
Just before you're ready to start cooking, whisk in the bicarbonate of soda then gently fold through 70g raspberries, keeping the rest for serving.
Grease a frying pan or griddle with a small knob of butter and heat it until good and hot. Make each pancake by dropping 1 tbsp batter into the pan. I would make 4-5 pancakes at a time. Allow to cook for 2 mins until bubbly and puffed up and the underside is golden brown. Flip them over and repeat on the other side. Keep the pancakes warm while you finish the rest (adding more butter to the pan as necessary), building up stacks of pancakes as you go with a little butter, a few raspberries and a drizzle of honey or syrup between each layer.
Image: Kim Lightbody
Where to buy these ingredients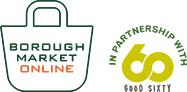 Shop online
If you can't make it to the Market, Borough Market Online offers a wide selection of our traders' produce, delivered direct to your door.