Poached sea trout with mint & watercress sauce
Felicity Cloake
A highly seasonal fish paired with a delicate – and very British – watercress sauce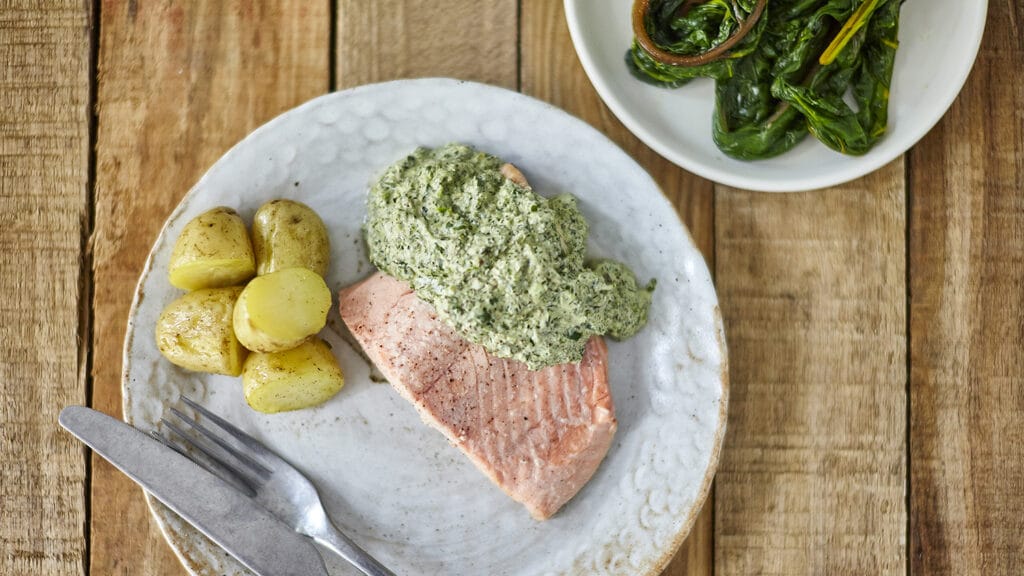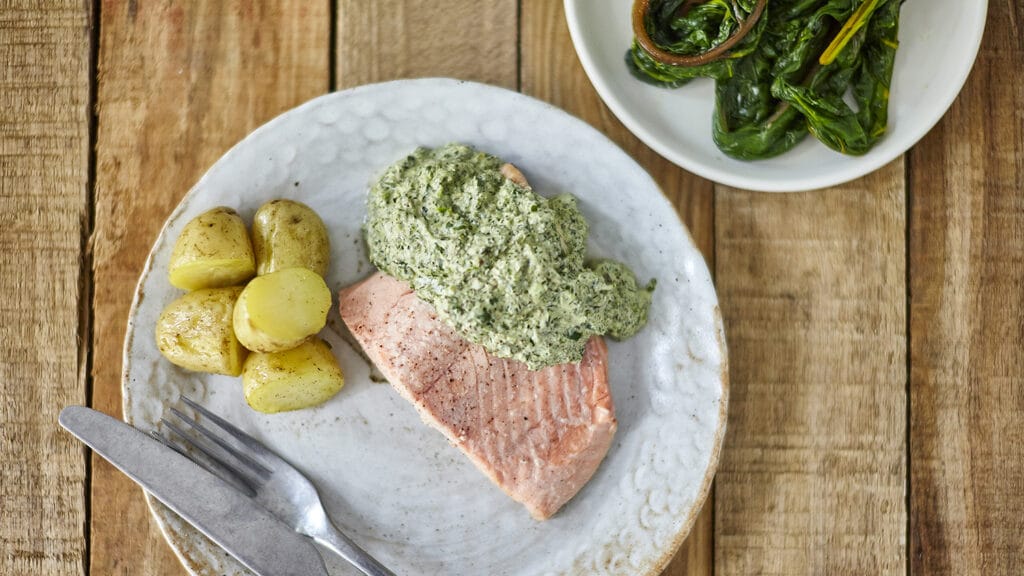 Ingredients
1 small onion, halved
1 tbsp peppercorns
1 bay leaf
3 sprigs of thyme
100ml white wine
1 tbsp salt
4 sea trout fillets, pin boned
For the sauce
A medium bunch of mint
100g watercress
2 tbsp capers, rinsed if packed in salt
200ml creme fraiche
Zest of 1 unwaxed lemon
Whole nutmeg
Method
Put all the trout ingredients in a saucepan large enough to hold the fish and just enough water to cover by about 2cm. Lift the fish out and set aside, then bring the pan to the boil and simmer for 15 mins. Add the fish and cook for 5 mins, then turn off the heat and leave for another 3-5 mins, depending on thickness, until it comes apart in flakes. Lift out and plate.
While the fish is cooking, make the sauce. Pick the mint leaves and roughly chop the watercress, discarding any particularly tough stalks. Put in a food processor with the capers and whizz until roughly chopped.
Tip into a small pan and add the creme fraiche. Heat until warm, then add the zest of the lemon and a grating of nutmeg. Season to taste. Serve on top of the fish.
ALTERNATIVE: This would also work well with salmon.
Image: John Holdship
Where to buy these ingredients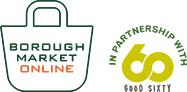 Shop online
If you can't make it to the Market, Borough Market Online offers a wide selection of our traders' produce, delivered direct to your door.