Salted lavender sables
Angela Clutton
Buttery sable biscuits, served with a small pot of rich chocolate dipping sauce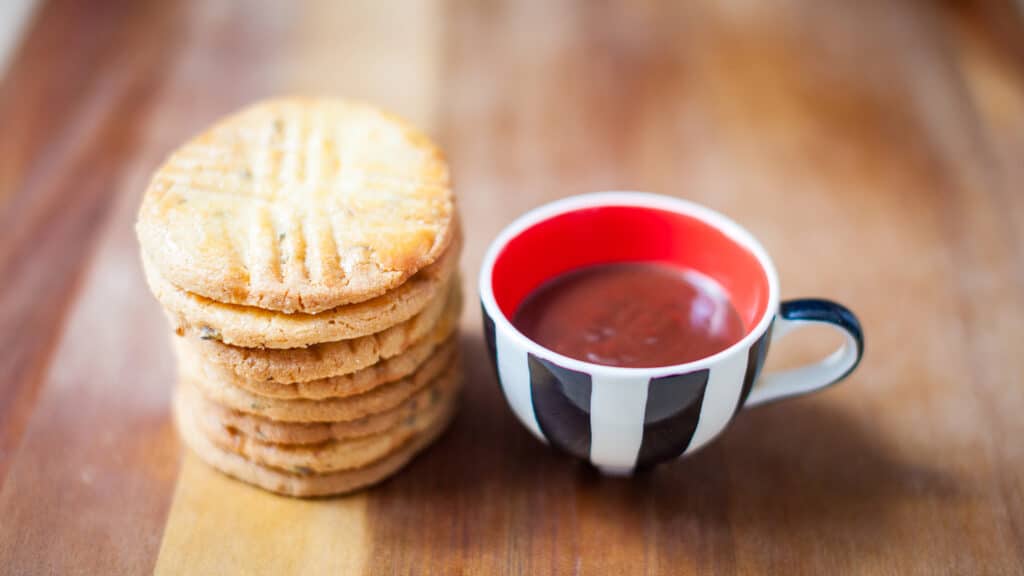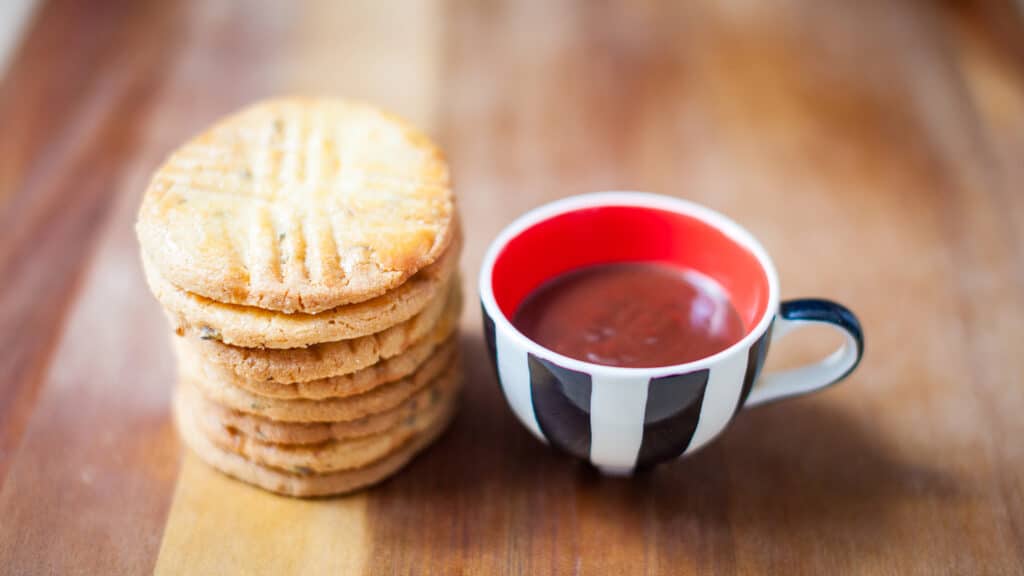 Recipe Meta
Prep
Prep 10 mins (plus cooling)
Ingredients
For the sables
75g salted butter, at room temperature
60g caster sugar
1 egg yolk
110g plain flour, sifted
1½ tsp lavender
1 egg, beaten with 1 tsp water
For the chocolate sauce
200g dark chocolate
200ml whole milk
2 tsp cornflour
Method
In a large bowl, cream together the butter, sugar and ¼ tsp salt, then mix in the egg yolk, the flour and lavender. Work into a smooth dough and shape into a flat circle. Wrap that disc of dough in clingfilm and chill for 1 hour at least.
Pre-heat the oven to 175C. Line a baking sheet with parchment paper.
Roll out the dough between two pieces of parchment paper to ½cm thick. Using a 6cm round biscuit cutter, stamp out nine biscuits then carefully lift each onto the baking tray, keeping space between each one as they will spread. Chill for 10 mins.
Brush the tops of the biscuits with the beaten egg. Use the tines of a fork to imprint lines across the top of each biscuit. Bake for approximately 15 mins, until they are just turning brown – you might need to rotate the tray halfway through for even baking. Lift the biscuits onto a wire rack to cool.
For the chocolate sauce, break the chocolate into a bowl sat on top of a pan of simmering water. As the chocolate starts to melt, whisk in the milk and cornflour. Keep whisking for about 5 mins. Pour into espresso cups. Serve straight away with the sables, or wait for the chocolate to set a bit firmer.
Image: John Holdship
Where to buy these ingredients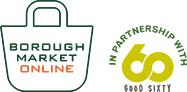 Shop online
If you can't make it to the Market, Borough Market Online offers a wide selection of our traders' produce, delivered direct to London addresses and, where available, by post to the rest of the UK. The service also includes a range of Best of Borough Market hampers and meal boxes.