Wood pigeon with creamed leeks & black pudding
Gill Meller
Gill Meller shows off the versatility of wood pigeon – a lean but flavoursome game bird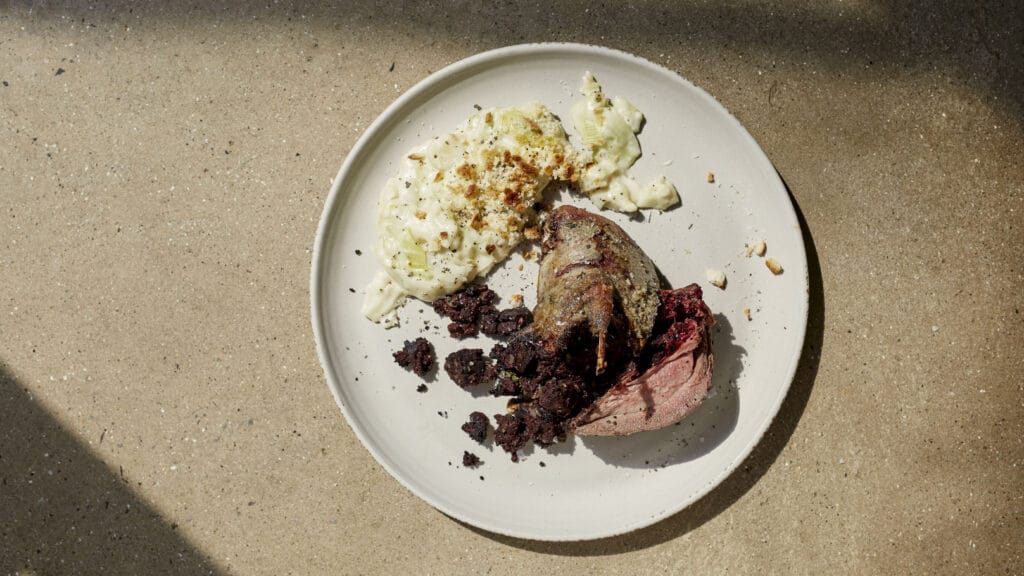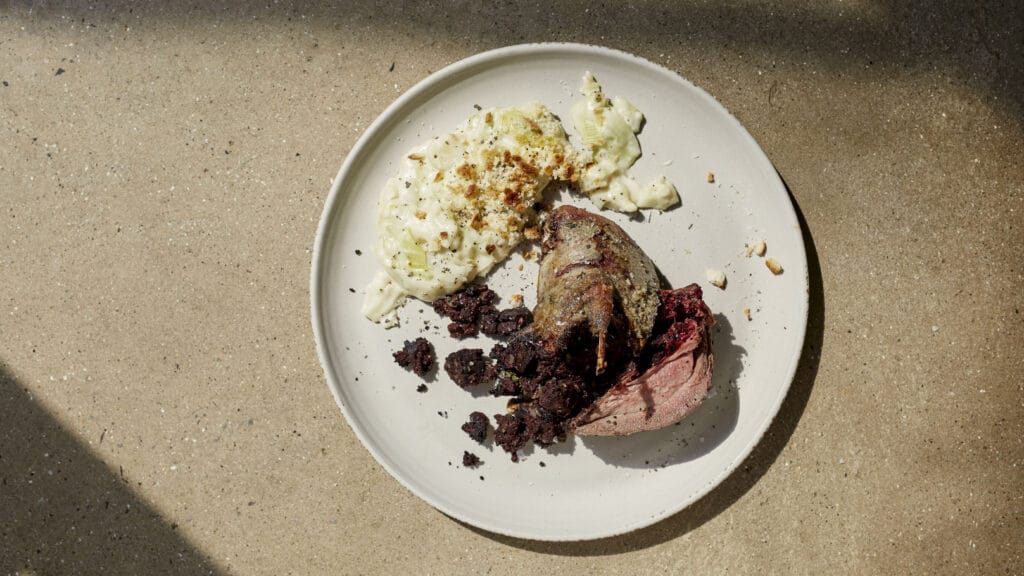 Recipe Meta
Cook
30 mins (plus resting)
For the creamed leeks
2 medium leeks, trimmed, washed and sliced into 2-3cm rounds
250ml whole milk
1 garlic clove, bashed, skin on
2-3 stems of thyme
40g butter, plus extra for finishing
30g plain flour
2 tsp Dijon mustard
A small scattering of white breadcrumbs (keep them coarse)
For the pigeon
2 oven-ready wood pigeons
100g black pudding
1 large knob of soft butter
Method
Bring a large pan of water to the boil. Drop in the leeks and cook for 3-4 mins or until they are nice and tender. Drain thoroughly. Now pour the milk into a medium pan and place it over a medium-high heat. Add the bashed garlic and thyme stems and bring to a gentle simmer. Remove the pan from the heat.
Set a medium pan over a medium heat, add the butter and, when bubbling, add the flour. Stir and cook for 1 min, then pour in the hot milk, straining it through a sieve as you do so. Use a whisk to work the white sauce as you cook it for 1-2 mins, until it thickens. Add the mustard and season well with salt and pepper, then turn off the heat and fold in the leeks. Spoon the creamy leeks into a small ovenproof dish.
Scatter the breadcrumbs over the surface of the spinach mixture. Dot with a little butter and place in the oven at 200C for 8-12 mins, or until crisp and golden on top and bubbling hot underneath. Keep warm.
Place the pigeons, breast-side up, in a small roasting tray. Crumble the black pudding into chunks and spoon it into the cavity of the pigeons. Spread the birds all over with the butter, then season them with salt and pepper. Place the roasting tray in the oven at 220C and cook the birds for 20 mins, until the skin is golden brown. Remove from the oven and flip the birds over onto their breasts, foil them lightly and allow to rest for 10-15 mins in a warm place.
Place the birds on a board. One bird at a time, use a large, heavy knife to cut the pigeons in half: place the knife on one side of the breastbone and cut down all the way through to the board. Repeat on the other side of the breastbone so that you're left with the central carcass of the bird. Repeat the process for the other pigeon.
Serve the pigeons on warmed plates with the black pudding, the creamed leeks and any roasting juices from the tin.
Images: Kim Lightbody
Where to buy these ingredients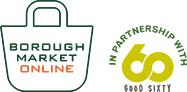 Shop online
If you can't make it to the Market, Borough Market Online offers a wide selection of our traders' produce, delivered direct to London addresses and, where available, by post to the rest of the UK. The service also includes a range of Best of Borough Market hampers and meal boxes.