Fennel & manzanilla judión beans with mojama
Ed Smith
A quick and easy recipe that highlights the flavours of quality Spanish judión beans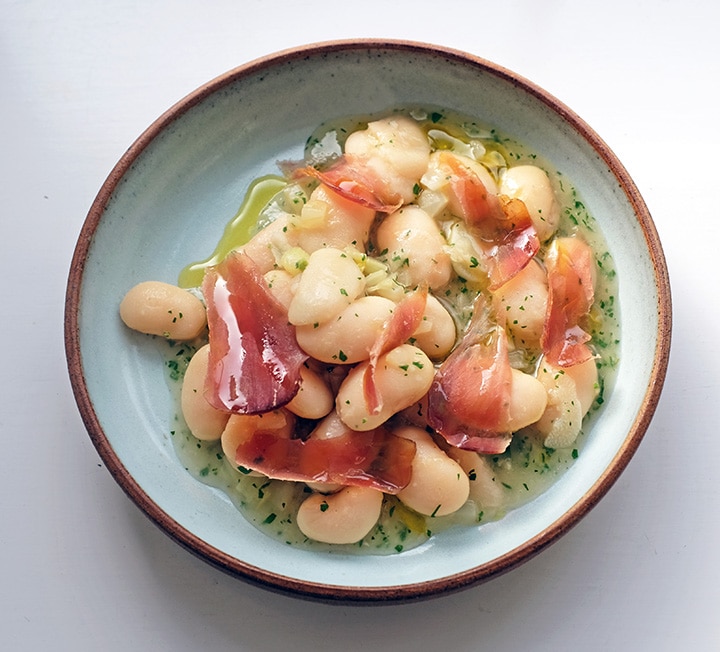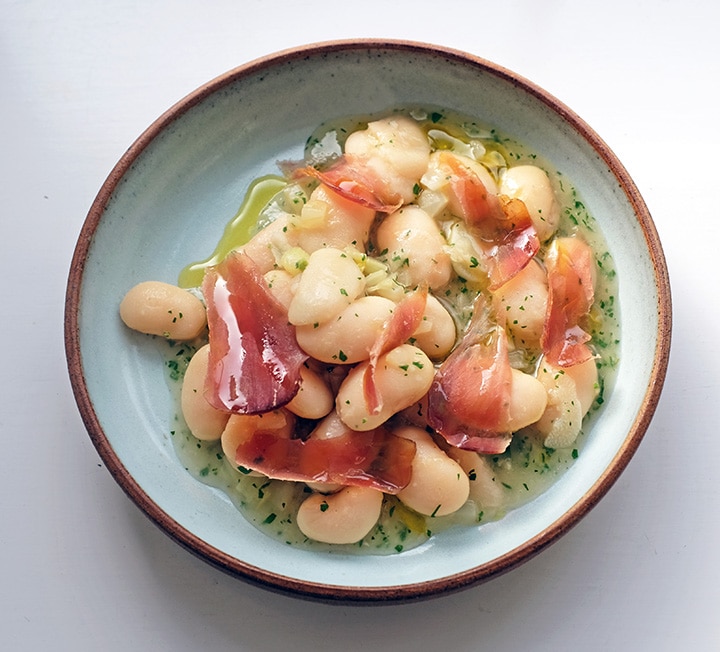 Ingredients
250-300g fennel bulb
A handful of flat leaf parsley, stalks and leaves
1½ tbsp light olive oil
2 cloves of garlic, very finely sliced
100ml manzanilla sherry
1 x 660g jar of judión beans
Juice from ¼ lemon
Extra virgin olive oil to dress
30g mojama, sliced as thinly as humanly possible
Method
Remove the top stalks from the fennel bulb, reserving the herby fronds to garnish this dish. Cut the bulb into 5mm thick slices and those slices into 5mm dice.
Pick the parsley leaves from their stalks, chop into a dust and put to one side, then chop the parsley stalks very finely.
Place a medium-sized saucepan over a low-medium heat. Add the light olive oil, fennel, chopped parsley stalks and a pinch of flaked sea salt. Gently sweat and soften the fennel for 4-5 mins, then add the garlic slices and cook for 1 min more.
Turn the heat up and after 10 secs, pour in the manzanilla. Reduce for 20-30 secs before pouring in the beans and the flavoursome water from their jar. Warm through for 4-5 mins, taking care not to let them boil.
To finish, stir in the chopped parsley and add the lemon juice. Check whether any salt is needed, then decant into a serving dish or onto individual plates. Drizzle over a generous amount of extra virgin olive oil, scatter the fennel fronds if you have them, and lay the thin slices of mojama over the top.
Image: Ed Smith
Where to buy these ingredients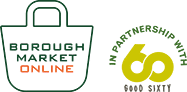 Borough Market Online
If you can't make it to the Market, Borough Market Online offers a wide selection of traders' produce, delivered direct to your door.