Gnocchi di patate con pesto di rucola e noci
Ursula Ferrigno
Homemade potato gnocchi with a pesto of walnuts and rocket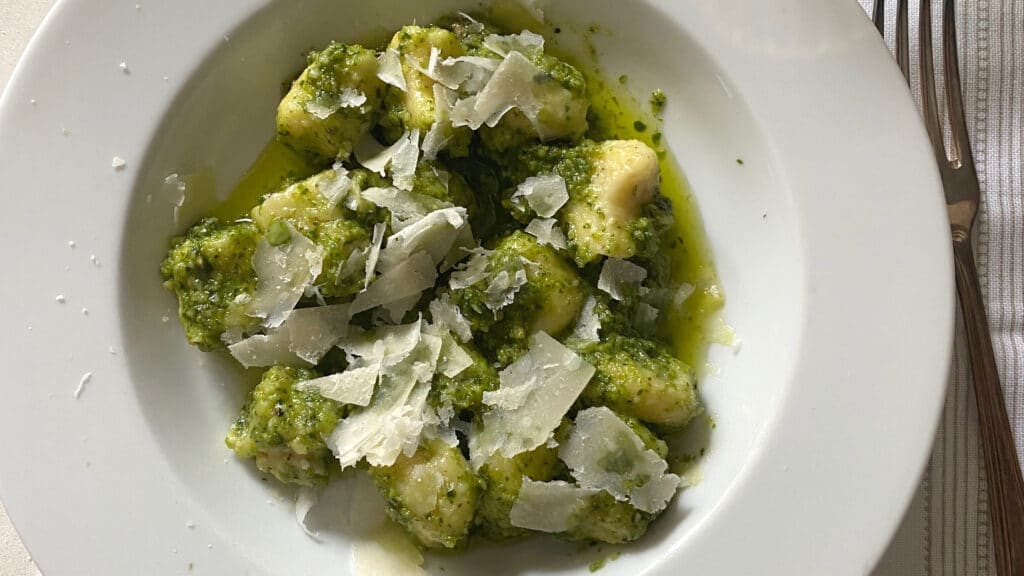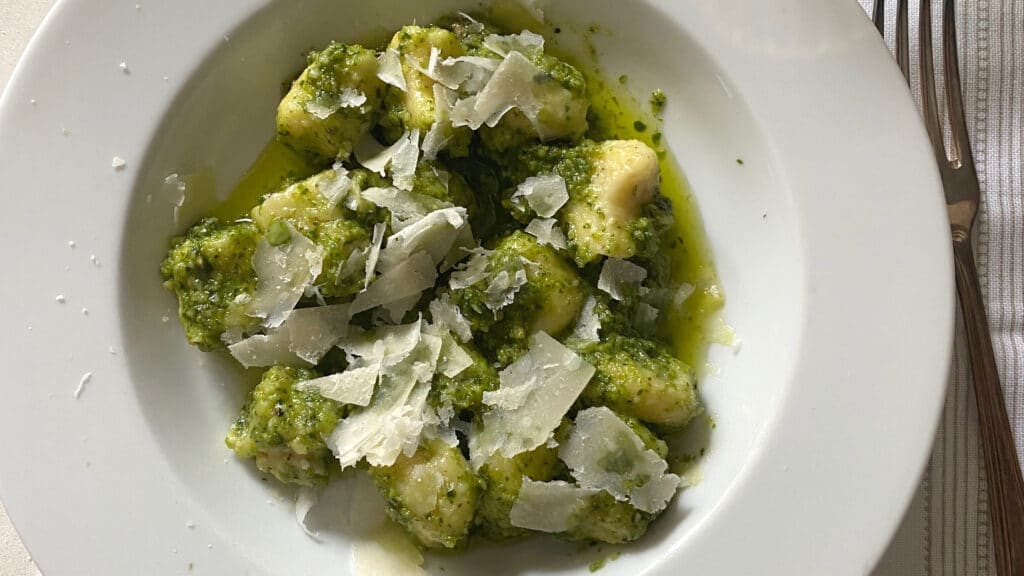 Ingredients
For the pesto
100g rocket
2 cloves of garlic
Finely grated zest of 1 lemon
50g toasted shelled walnuts
200ml extra virgin olive oil
50g parmesan, finely grated
For the gnocchi
225-275g Italian 00 plain flour
2 small eggs
900g even-sized old potatoes (maris piper, king edward, desiree)
55g unsalted butter, softened and cubed
Freshly grated parmesan to serve
Method
To make the pesto, place the rocket, garlic, lemon zest, walnuts, olive oil and parmesan in a food processor with a little salt and pepper and blend until it is the texture you want.
Bake the potatoes in their skins for 25 mins until tender. When cool enough, scoop out their skins.
Pour the flour into a bowl and make a well in the centre. Crack the eggs into the well.
Push the potatoes through a sieve onto the flour and eggs. Do this from a good height to enable the potatoes to lighten with the air as it falls. Add plenty of salt and butter. Mix thoroughly and then knead until soft, adding more flour if necessary.
With floured hands, roll the dough into 2.5cm thick rolls, then cut into pieces about 2cm long. Press a finger into each piece to flatten, then draw your finger towards you to curl the sides.
Bring a large pan of salted water to the boil and drop in about 20 gnocchi. Lower the heat and cook gently for 2-3 mins. Remove the new key with a slotted spoon and keep warm. Repeat with the remaining gnocchi. Serve with the pesto and extra shavings of cheese.
Where to buy these ingredients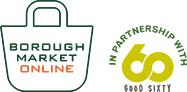 Shop online
If you can't make it to the Market, Borough Market Online offers a wide selection of our traders' produce, delivered direct to London addresses and, where available, by post to the rest of the UK. The service also includes a range of Best of Borough Market hampers and meal boxes.