Lardo & tomato pizza
Lesley Holdship
A quick dairy and gluten-free pizza with rich lardo and sweet, acidic tomatoes.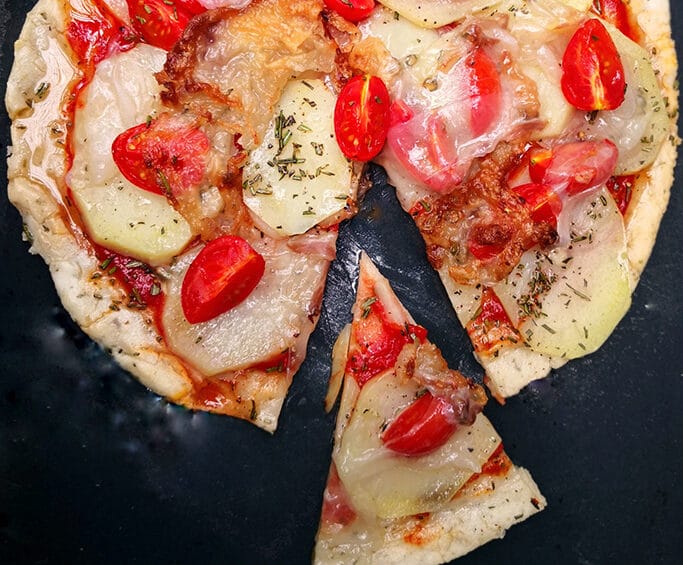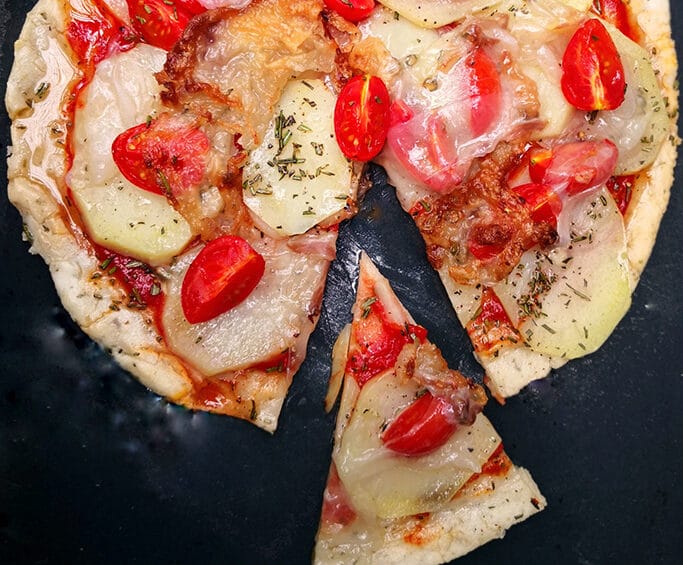 Ingredients
For the dough
200g gluten-free flour
½ tsp xanthan gum
2 tsp easy blend yeast
A generous pinch of sea salt
1 tbsp rosemary leaves, chopped
For the topping
150g passata
200g potato, cooked and sliced
10 cherry tomatoes, halved
10 thin slices of lardo
Method
Preheat the oven to 200C. Line two trays with parchment.
Mix together the flour, gum, yeast, salt and rosemary. Stir in 125-150ml warm water using a table knife until you have a soft dough.
Knead gently until smooth then divide into two. On the tray, press each piece of dough into a round, rectangle or whatever shape you like! Rustic is good too.
Spread with a scant ladleful of passata. Top with the potato, cherry tomatoes and then lay over the lardo. Bake for 20-25 mins until the base is crisp.
Where to buy these ingredients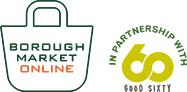 Shop online
If you can't make it to the Market, Borough Market Online offers a wide selection of our traders' produce, delivered direct to your door.