Mussel soup with saffron
Angela Clutton
A take on a 1990s recipe, inspired by Alastair Little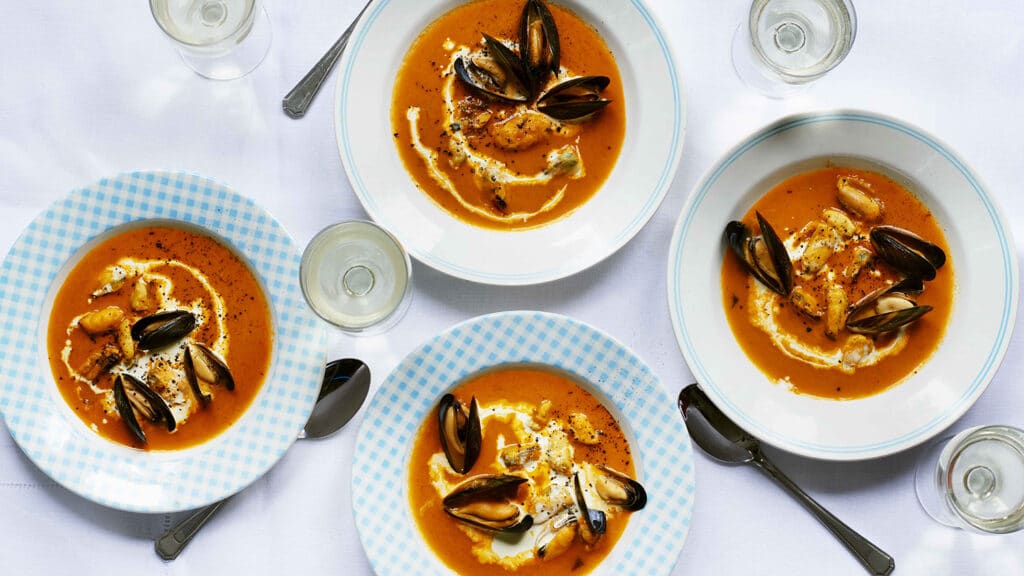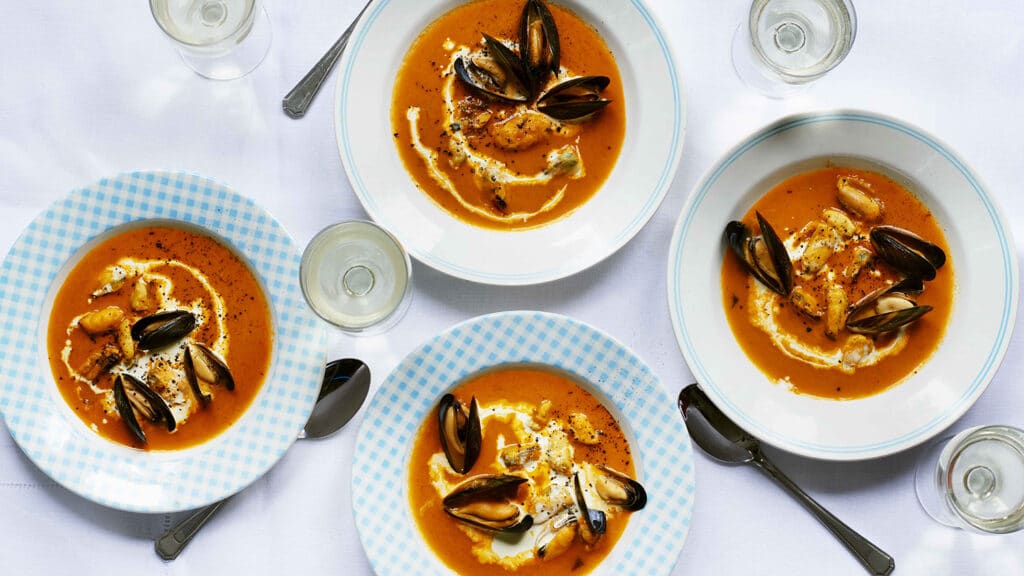 Ingredients
1kg mussels
175ml white wine
1 leek
1 celery stalk
2 cloves of garlic
50g butter
750ml fish stock
¼ tsp saffron threads
2 tbsp tomato puree
2 tbsp double cream
Method
Rinse the mussels in cold water. Discard any that are broken, or any that are open and won't snap shut when tapped. Pull away any of the stringy beards attached. Heat the wine in a large saucepan, add the mussels, cover with a lid and leave to cook for 3 mins until the mussels have opened up.
Drain the mussels, being sure to keep the cooking liquid. Throw away any mussels that wouldn't open. Choose 12 beauties to keep in their shells for garnishing and remove the mussel meat from the shells of the rest. Set aside.
Peel, trim and finely chop the leek. Dice the celery and chop the garlic. Heat the butter and 1 tbsp olive oil in a large saucepan, add the vegetables, cover and cook on a medium heat for 5 mins. Add the stock, the cooking liquor, the saffron threads and tomato puree. Cover and simmer for 20 mins. Let it cool a little, then blitz until smooth.
Return the soup to the pan, add the mussel meat to gently reheat, then ladle into bowls. Give each serving a swirl of cream, sit the reserved mussels in their shells on top, grind over black pepper and serve.
Images: Joe Woodhouse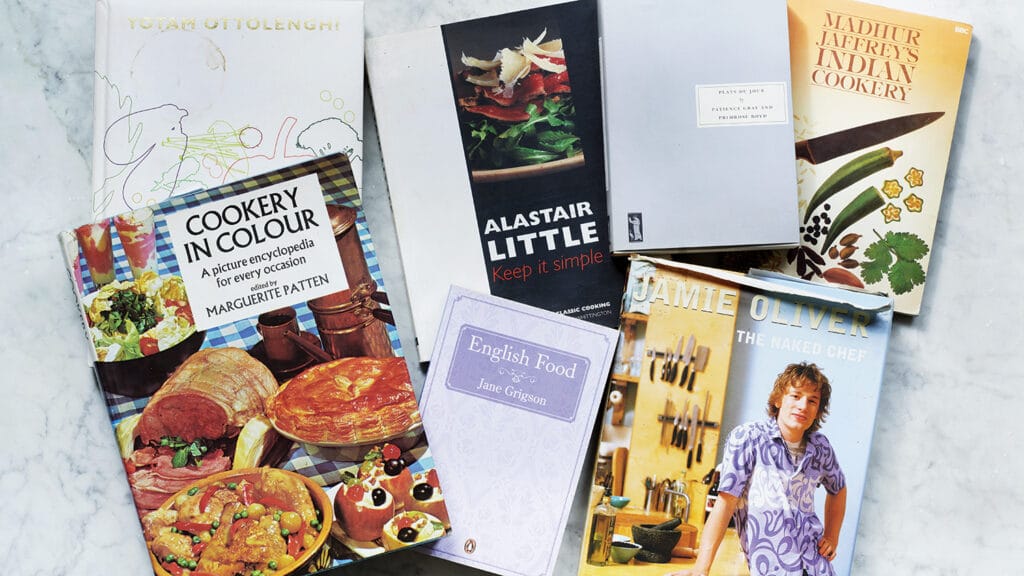 A walk through the reign
This recipe is from a Jubilee-inspired exploration of seven decades of British cookery. Read the stories behind the recipes in Angela's blog
Where to buy these ingredients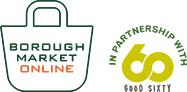 Shop online
If you can't make it to the Market, Borough Market Online offers a wide selection of our traders' produce, delivered direct to London addresses and, where available, by post to the rest of the UK. The service also includes a range of Best of Borough Market hampers and meal boxes.