Roast chicken with roasted carrots & asparagus
Angela Clutton
The definitive, fail-safe Sunday roast chicken recipe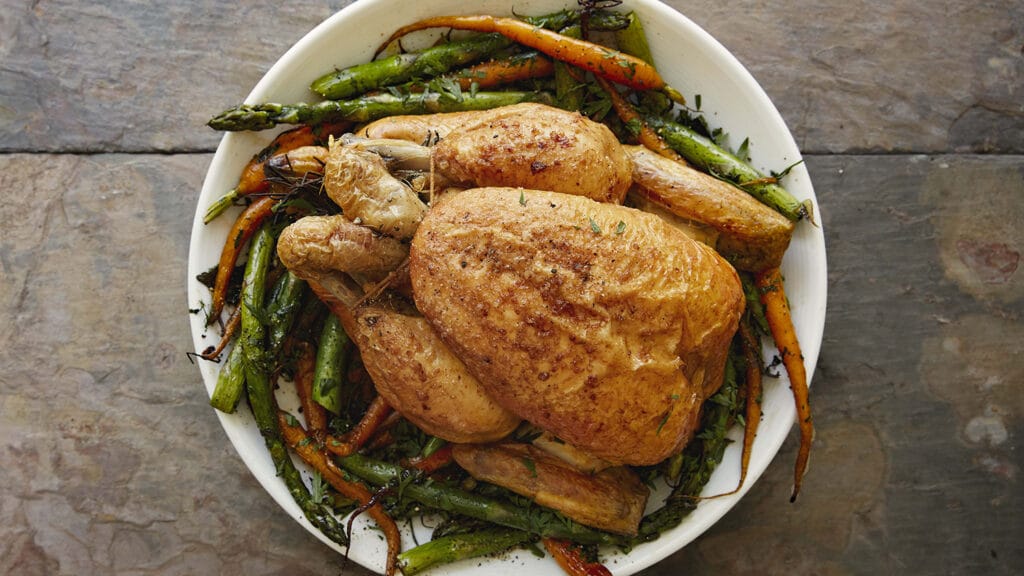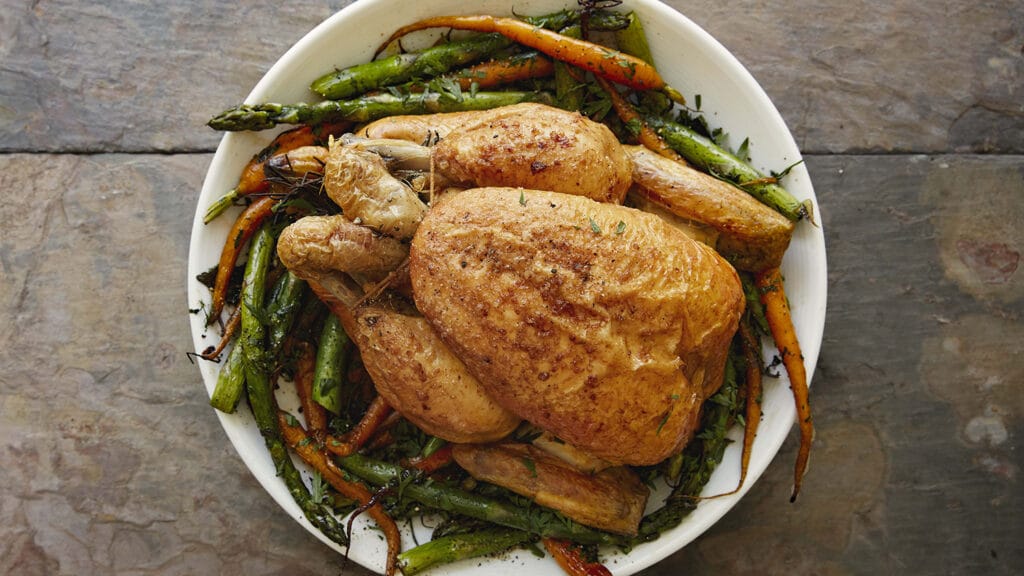 Ingredients
2kg chicken
1 lemon
6 garlic cloves
4 sprigs of tarragon
4 sprigs of rosemary
4 sprigs of thyme
4 sprigs of sage
75ml extra virgin olive oil
100ml fino or manzanilla sherry
3 asparagus bundles
1kg young thin carrots, with leafy tops
2 sprigs of basil
3 sprigs of mint
3 sprigs of dill
Method
Heat the oven to 200C. Sit the chicken in a roasting tin. Halve the lemon and stuff one half inside the chicken along with the garlic, tarragon, rosemary, thyme and sage. Some of the herbs poking pleasingly out gives a nice look.
Pour the olive oil over the chicken, then the sherry, and finish with lots of salt over the skin. Roast for 1 hour 45 mins occasionally basting the chicken with its juices.
Meanwhile, prepare the veg: trim the carrot tops, leaving a few centimetres of green top with each carrot. Wash them but don't peel. Reserve a hefty handful of the lush carrot tops (the rest can be used to make excellent pesto). Snap the woody ends off the asparagus spears.
When the chicken is done, lift it out of its tin and set aside to rest. Turn the oven up just a little to 220C. Put the carrots into the chicken's roasting tin, toss round and roast for 15 mins. Then add the asparagus spears, tossing round again. Roast for another 10 mins – by now the carrots and asparagus should be tender.
Squeeze the remaining half of lemon over the roasted vegetables. Chop the handful of carrot tops, along with the basil, mint and dill leaves. Stir those through the carrots and asparagus. Give a good grinding of pepper and serve the roasted chicken with its tumble of roasted seasonal vegetables.
Image: Kim Lightbody
Where to buy these ingredients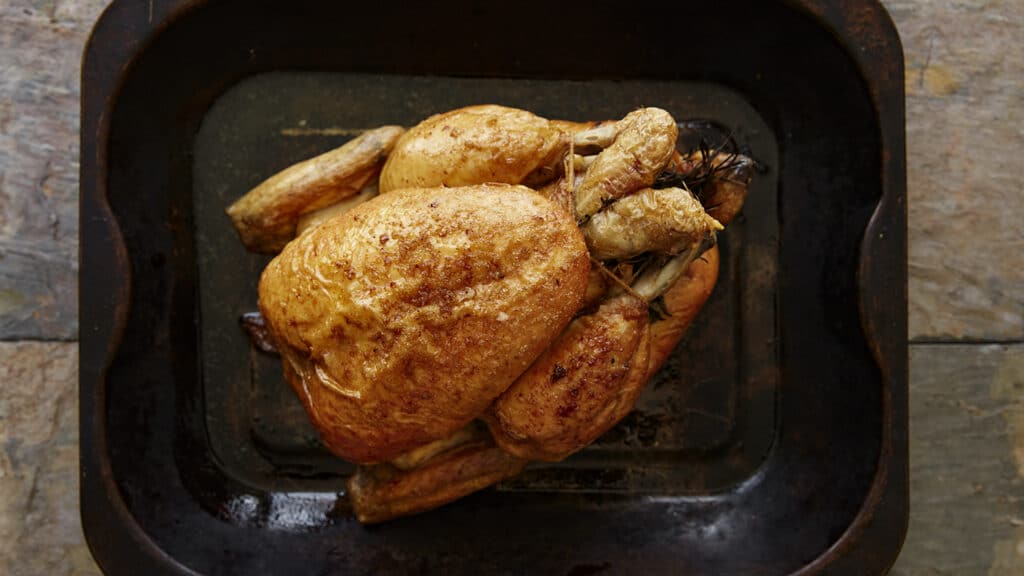 Sunday lunch specials: herb-fed chicken
How a free range chicken from Wyndham House Poultry can make this dish even more special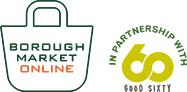 Shop online
If you can't make it to the Market, Borough Market Online offers a wide selection of our traders' produce, delivered direct to London addresses and, where available, by post to the rest of the UK. The service also includes a range of Best of Borough Market hampers and meal boxes.