Roasted pork loin with apricot, garlic & herb stuffing
Angela Clutton
A classic Sunday pork roast with a fruity stuffing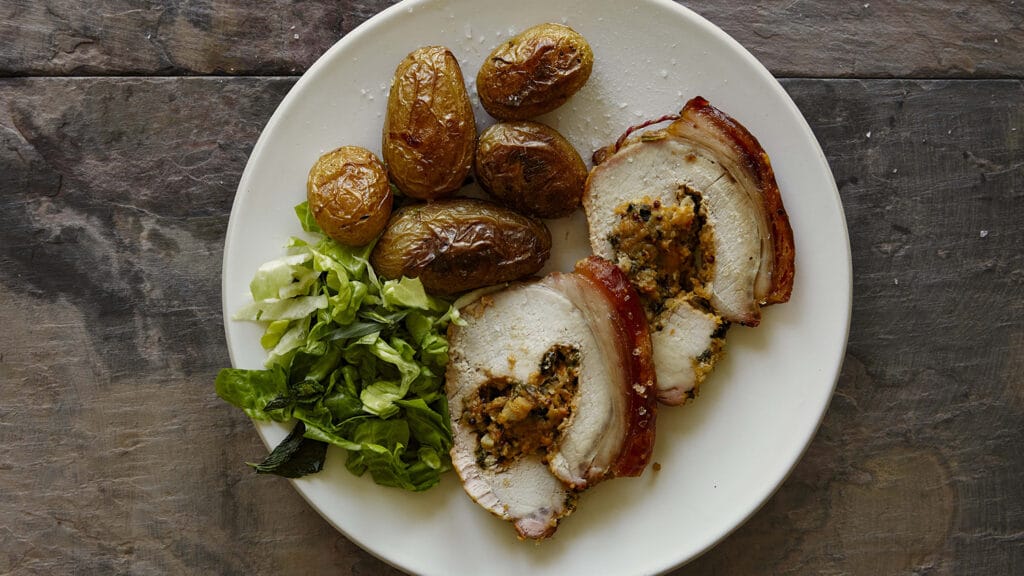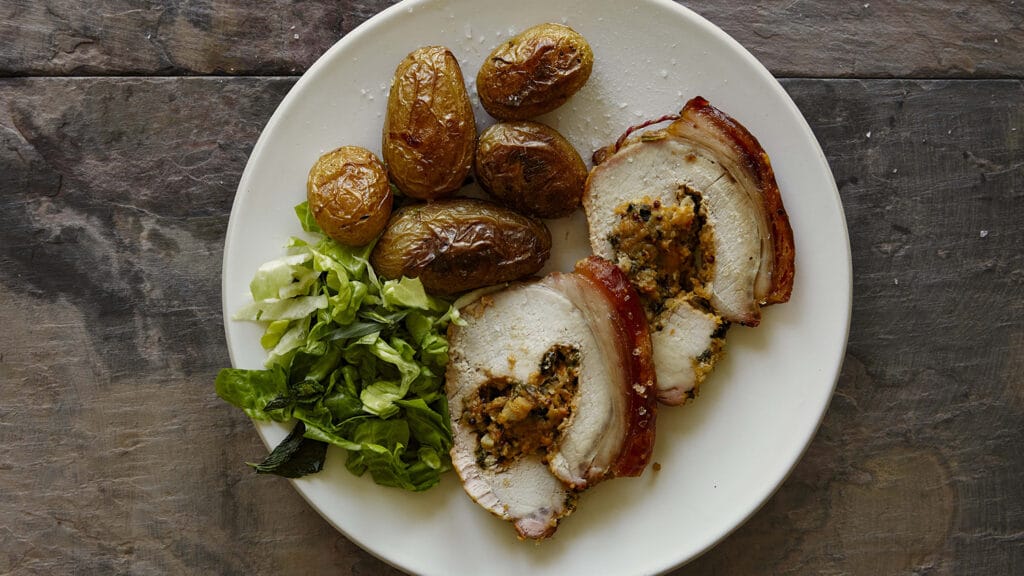 Recipe Meta
Cook
2 hours (plus resting)
Serves
6 (with leftovers)
Ingredients
2 tbsp olive oil
1 banana shallot, chopped
4 garlic cloves, crushed
3 fresh sage leaves
1 tbsp black mustard seeds
2 apricots
2 rosemary sprigs
6 tarragon sprigs
2 mint sprigs
2 tbsp balsamic vinegar
50g ground hazelnuts
25g breadcrumbs
1.5-2kg boned pork loin, skin scored
8 fresh bay leaves
1 tbsp fine sea salt
Method
Make the stuffing first. Heat the oil in a medium saucepan. Add the chopped shallot and cook for a few mins until just softening, then add the crushed garlic, sage leaves and mustard seeds. Cook gently for 5 mins, stirring often. Meanwhile, remove the stones from the apricots and chop the flesh small. Add to the pan with a pinch of salt. Put a lid on and cook for 10 mins, until the fruit is just collapsing.
Take the pan off the heat. Discard the whole sage leaves. Chop the rosemary, tarragon and mint leaves and stir in, along with the balsamic, nuts and breadcrumbs. Set aside to cool down.
Heat the oven to 230C. Pat dry the skin of the pork with some kitchen towel. Turn it over and check the meat has a nice deep pocket running its length. Stuff that with the apricot mix, leaving a few centimetres gap at each end. Roll the joint up as tightly as you can and tie with string at intervals, starting at the middle and ends. Turn the joint back skin-side up and pat dry again.
Arrange the bay leaves down the centre of a roasting tray. Sit the joint on top, skin-side up. Rub the fine salt over the skin and then scatter over salt flakes. Roast for 20 mins, turn the temperature down to 160C and roast for another hour and a half.
You can turn the temperature back up to 220C for the last 15 mins or so if you need to crackle the skin a little more, but keep an eye on it to make sure it doesn't burn. Let the joint rest for at least 20 mins before carving.
Image: Kim Lightbody
Where to buy these ingredients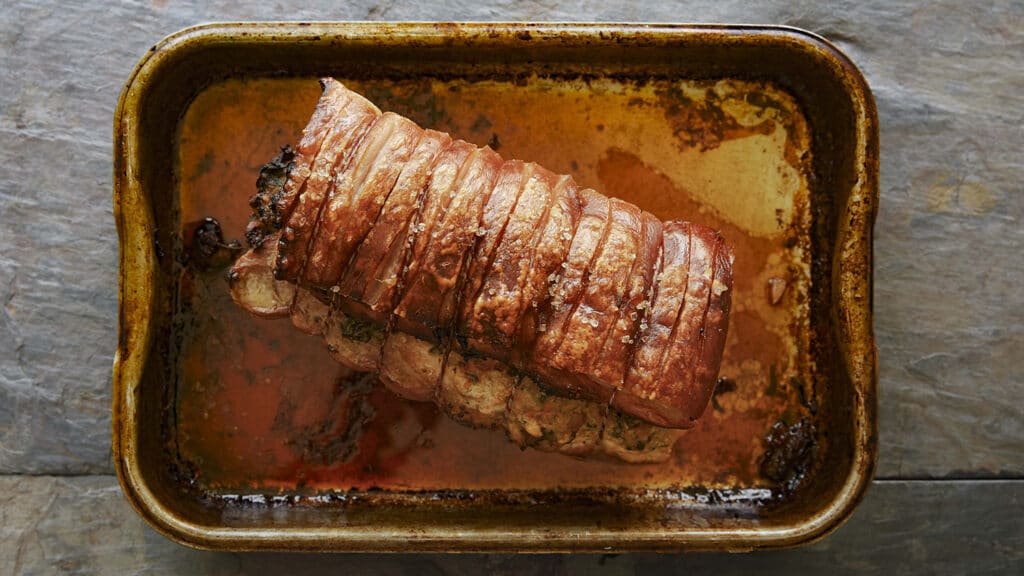 Sunday lunch specials: British lop pork loin
How Rare Breed pork from Northfield Farm can make this dish even more special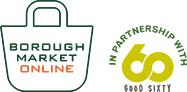 Shop online
If you can't make it to the Market, Borough Market Online offers a wide selection of our traders' produce, delivered direct to London addresses and, where available, by post to the rest of the UK. The service also includes a range of Best of Borough Market hampers and meal boxes.