Giving a fig
Ed Smith contemplates the many uses of the fresh fig – a fruit that is at its best in the autumn months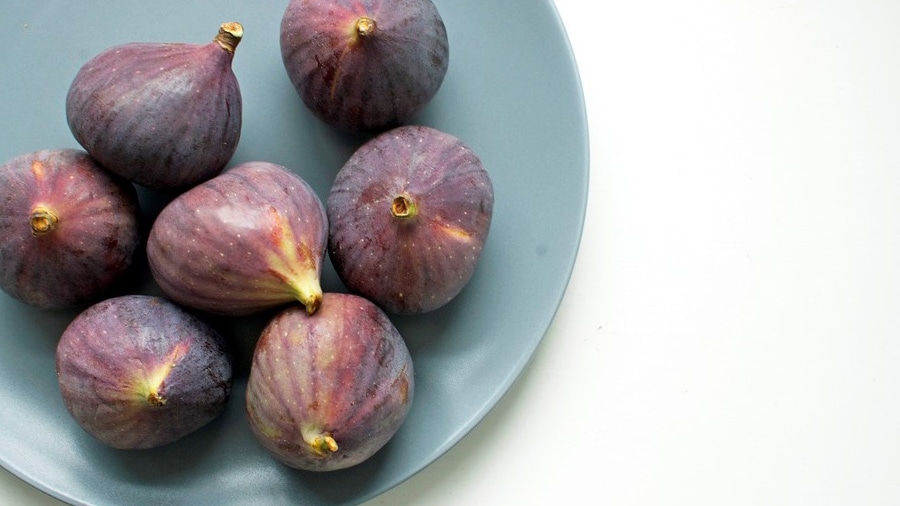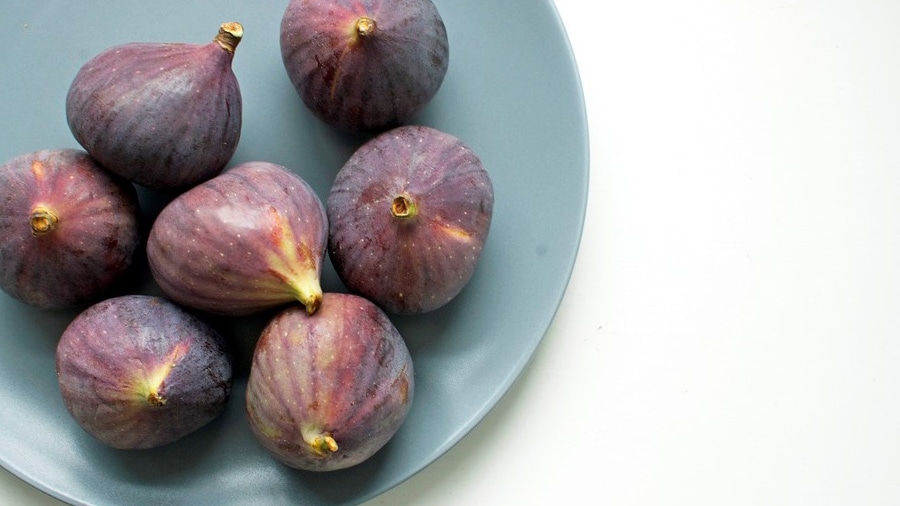 "FIGS ARE EXTREMELY VERSATILE AND WORK EQUALLY WELL AS THE MAIN EVENT IN A DISH, OR SIMPLY AS A SUPPORT ACT"
Figs are one of those fruits that seem to be available throughout the year (I say one of those fruits, but a fig is, in fact, a syconium containing hundreds of tiny fruits – all those seeds that you see in the reddened centre and that get stuck in your molars as you eat). But of course, they are actually seasonal – and those that are imported into the UK are best at the end of September and through October. Look for the ones that are already purple and ripe – green figs will never truly ripen once picked.
Figs are extremely versatile and work equally well as the main event in a dish, or simply as a support act. Moreover, figs are as at home in a savoury dish as they are in a dessert. No surprise, then, that it was easy to suggest two very different ways with figs for the purpose of this blog.
To my mind, a fig comes into its own when warmed. You can do this in any number of ways (grill, fry, roast, bake, poach) and achieve different effects with each method. I particularly like frying or grilling figs, with the face of the cut fruit in direct contact with high heat. The aim is to get a little charring and some caramelisation, without cooking it completely through.
It's this method that I suggest for my fig & blue cheese salad recipe. There's so much going on here – salty, sweet, bitter, sour. The charred and caramelised fig is the ingredient that pairs well with each of the others, bringing the whole dish together. It's a very simple and decadent salad that would work as part of a feasting buffet, or simply on its own for lunch or supper. Try using a subtle, slightly creamy blue cheese, like Stichelton or Colston Bassett stilton from Neal's Yard Dairy, bleu d'Auvergne from Mons Cheesemongers or Une Normande a Londres, Bath Soft Cheese's Bath Blue, or Alsop and Walker's Sussex Blue.
My second fig recipe is for ginger baked figs, which I suggest serving with melt in the mouth, moreish ginger butter biscuits and cinnamon spiced mascarpone cream. It adds up to a lovely autumnal dessert that manages to be elegant and sophisticated, soothing and restorative, all at the same time. Fig heaven.