The perfect Christmas cheese board
Ed Smith sets out his vision for the perfect selection of Borough Market cheeses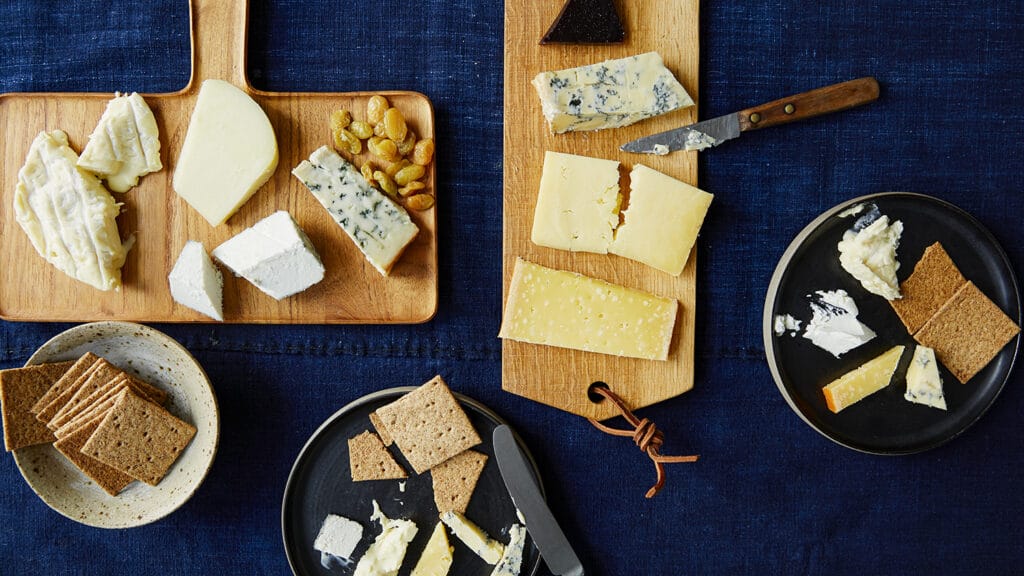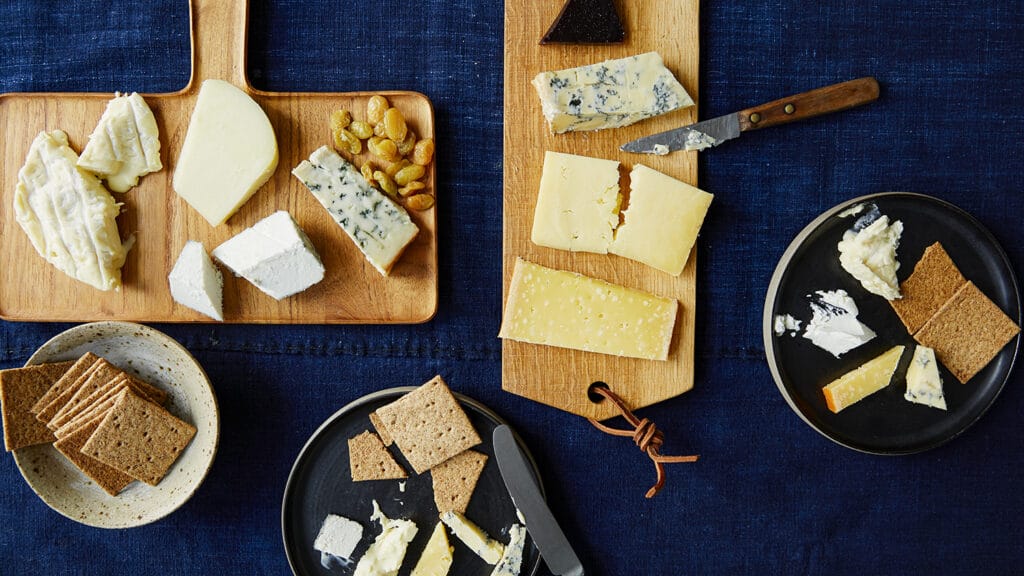 "IF TWO CHEESES MIGHT BE TOO FEW, THEN I THINK THAT ANY MORE THAN SEVEN IS JUST TOO MANY"
Images: Kim Lightbody
When discussing cheeseboard strategy, I normally tend to argue (strongly and perhaps a little patronisingly) that the correct approach, *actually*, is to go big on just one or two things – personally, I'm partial to a quarter of Stichelton and a significant wedge of aged comté.
But let's be honest, it's impossible to limit yourself to two types of cheese when you arrive at a good cheesemongers, let alone Borough Market, where there are over 20 different traders from whom you can buy quality, artisan-produced cheese. Still, in pursuit of a balanced board, I do think it's worth bearing in mind a few guidelines.
If two cheeses might be too few, then I think that any more than seven is just too many. Plumping for five, six or seven cheeses allows you to cover the steady crowd-pleasers, while also exploring a few more leftfield choices. If you lose all self-control, I wonder whether people will really appreciate the effort, or have the chance to appreciate all the cheeses at their peak.
You could of course theme your board by country, though I personally think it's good to have an open-border policy. At the Market you'll find world class cheeses from Britain, Ireland, France, Italy, Switzerland, Spain and beyond.
And so, for a varied and balanced selection, I would suggest that the absolute essentials are:
A characterful hard cheese, such as a farmhouse cheddar, or an Alpine-style cheese akin to a comté or schlossburger
A mellow blue, such as a silton or fourme d'Ambert
A soft blooming rind, such as a brie, camembert or Tunworth
A sharp goat's milk cheese – one of the little triangular, cylindrical or cuboid ones.
And then add two or three from the following:
A 'stinky' washed rind cheese, such as an Epoisses or St James
An 'unusual' hard cheese that no one will have had before
A sharp blue, such as a roquefort or gorgonzola piccante
A mellow, semi-hard cheese, such as a Morbier, Mayfield or tomme de Savoie
A ewe's milk cheese, such as pecorino, manchego or Berkswell
A 'novelty' eye-opener, whether that's a drunk cheese from L'Ubriaco, Jumi Cheese's Blue Brain, a brie layered with truffle, or something smoked. Personally, I think it's best to ignore cheeses flecked with cranberries, even at Christmas, but each to their own.
And don't forget the condiments. For me the trio comprising an oatcake-style biscuit, a plain cracker and then a wildcard of your choice provides the right balance of intrigue and dependability. The Market isn't short of fresh grapes and figs, dried fruits, pickles, jellies and pastes such as damson cheese and membrillo. One or two of those will cut through nicely.
Here is my Borough Market cheese board for Christmas 2021:
---
PITCHFORK CHEDDAR
An unpasteurised farmhouse cheddar from the Somerset-based makers of Gorwydd Caerphilly. Not overly mature or feisty (it's aged for a touch over 11 months) but it's characterful, grassy and earthy.
---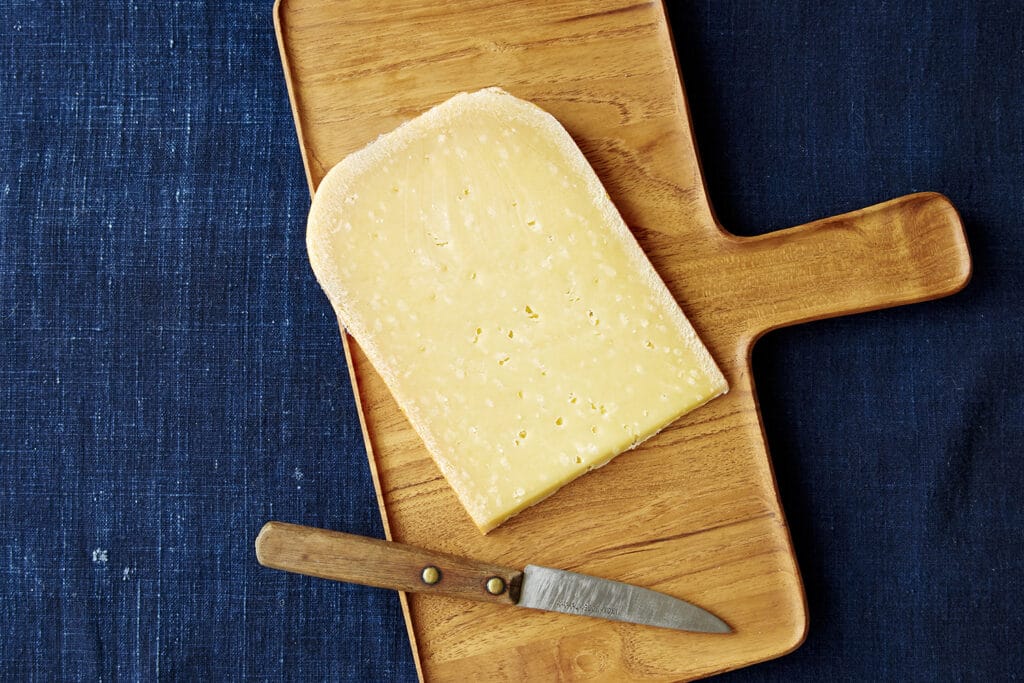 RUYGE WEYDE GOUDA
An 18 month-aged gouda with a really amazing range of flavours (from grassy meadow through to banoffee) and an umami crystal crunch redolent of a punchy parmesan.
---
BATH BLUE
A mellow, creamy, blue-veined cheese, made at Park Farm from the organic milk of its own herd of cows. Powerful flavour without being gum-receding.
---
YOUNG PECORINO
Pecorino comes in many guises, and Bianca Mora's aged variety is exceptional, but I think this young, pale, salty smooth version balances my board really nicely. The flavour of sheep's milk is really evident.
---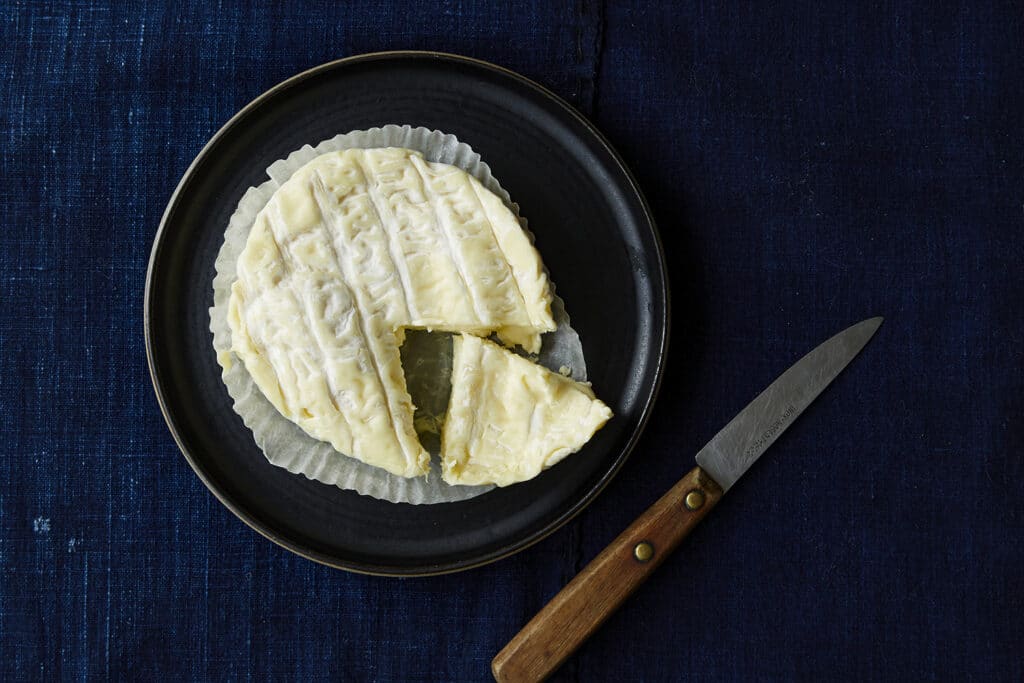 SAINT-FÉLICIEN
This oozy-soft white rind cheese from the Rhône-Alpes region of France is as creamy and luscious as you would expect from something based on double cream. There's a little tang to it too. A beauty.
---
DORSTONE
A light and fluffy cylinder of goat's cheese with a bright white paste, displaying citrus acidity. This will contrast nicely with the likes of Bath Blue and Pitchfork (and indeed the turkey, goose or beef from earlier on).
---
BASAJO
Here's my wild card: a sharp soft blue reminiscent of a roquefort, but this time it's had a swim in passito di Pantelleria, an Italian dessert wine, so there's a sweet and slightly boozy edge too. You don't need much per biscuit, and yet it's remarkably moreish!