Sumac & hazelnut meringues
Ed Smith
Meringues with a nutty undertone and a ripple of sour spice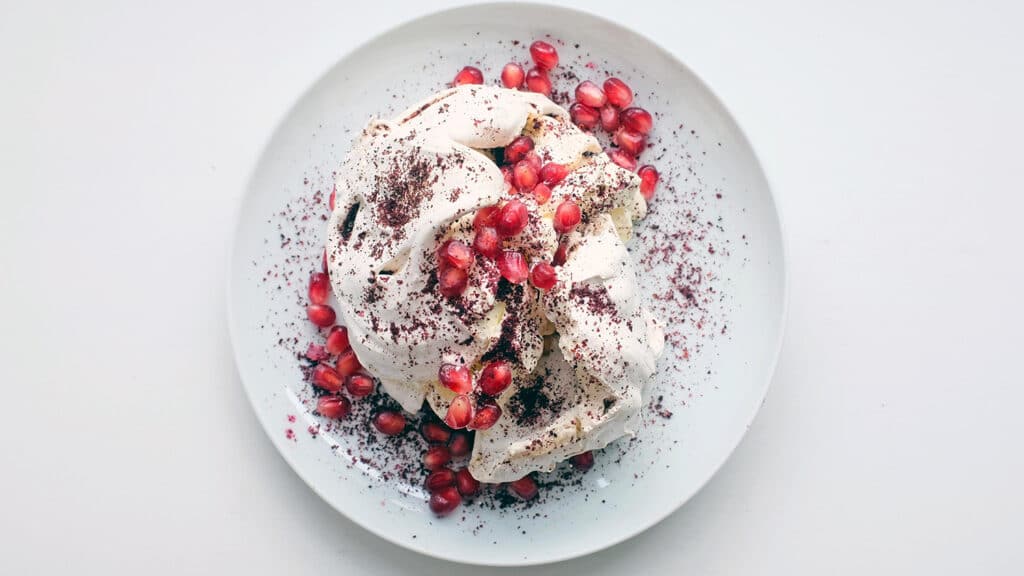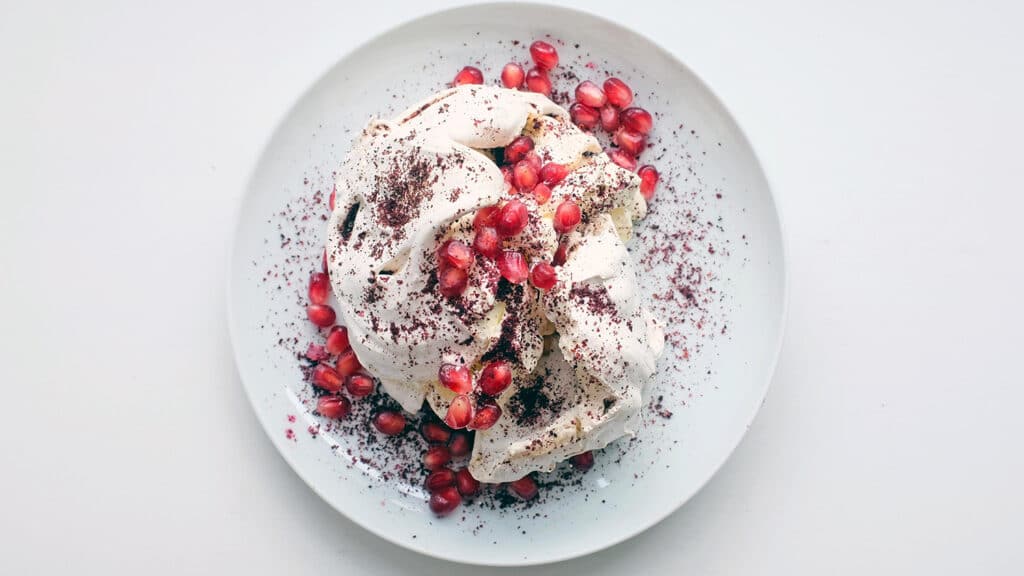 Ingredients
For the meringue
160g egg whites (about 4 large eggs)
320g caster sugar
80g toasted hazelnuts, roughly chopped
1 tbsp sumac
To finish
400ml double cream
Seeds from 1 pomegranate
1 punnet of raspberries
1-2 tbsp sumac
Method
Weigh your egg whites. You will need double the quantity of sugar to whites to make a classic meringue. Ideally, you'll also have a stand mixer with which to whisk it all up (or otherwise an extremely tired elbow).
Set your oven to 150C and line a baking tray with non-stick parchment or a silicon baking mat.
Ensure your mixer's bowl is spotless. Add the egg whites and use the balloon whisk attachment at a medium setting to whisk just until they reach a stiff peak. Turn the setting a little faster now, and sprinkle the sugar into the egg whites in a steady stream. Once all in, continue whisking at the same speed for 8 mins. The mix will be glossy, and if you pinch a little between thumb and forefinger, there'll be no hint of sugary crystal.
Scatter the hazelnuts and 1 tbsp sumac over the top of the meringue mix. Use a large metal spoon to carefully but confidently fold the nuts and spice into the meringue—just two or three large swoops of the spoon, so that they ripple through, but don't knock too much air from your mix. Now spoon the meringue into four large boulders on the baking sheet, with plenty of space between them. It will be helpful to have a second spoon to push the meringue from the one you're using to scoop from the mixing bowl.
Sprinkle the meringues with a pinch or two of sumac, then place in the centre of the oven and turn down to 120C. Bake for 75-90 mins, until the meringues are firm enough to pick up, but clearly still a little soft and chewy in the middle. Leave on the side to fully cool, then place in an airtight container until required. They're best on the same day, but still pretty good for three.
To serve, whip the cream until it just starts to leave ribbons (but no stiffer). Prize each meringue into two pieces along a natural fault line. Dollop cream into this, then scatter with raspberries, pomegranate, any residual juice, then generous pinches of sumac over the top (at least 1 tsp per meringue). Leave the sumac on the table so people can add more as they eat.
Image: Ed Smith
Where to buy these ingredients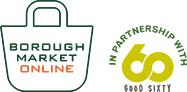 Shop online
If you can't make it to the Market, Borough Market Online offers a wide selection of our traders' produce, delivered direct to London addresses and, where available, by post to the rest of the UK. The service also includes a range of Best of Borough Market hampers and meal boxes.