Pot-roasted loin of pork with fig & walnut stuffing
Angela Clutton
Roast pork with a rich stuffing cut through with honey vinegar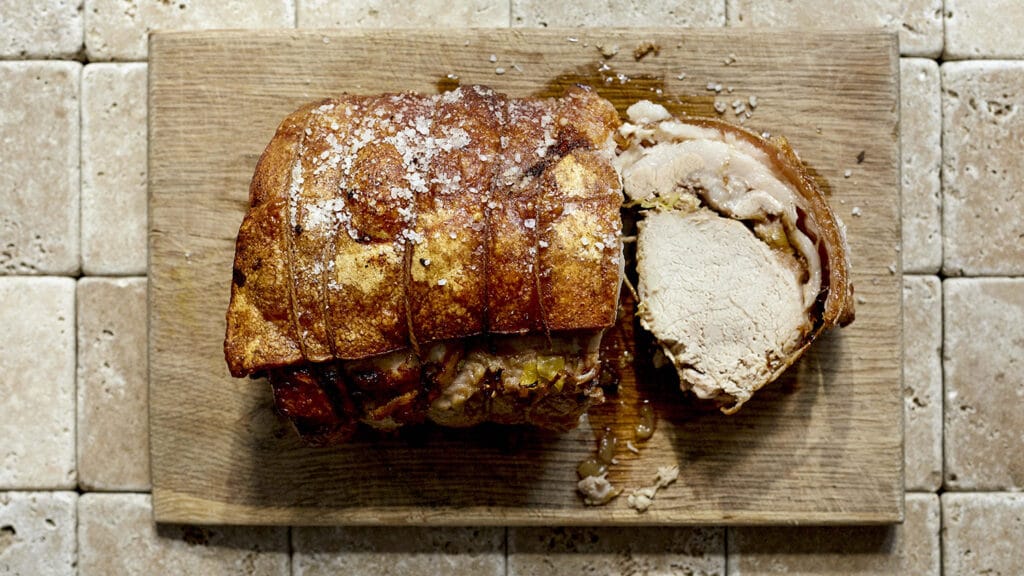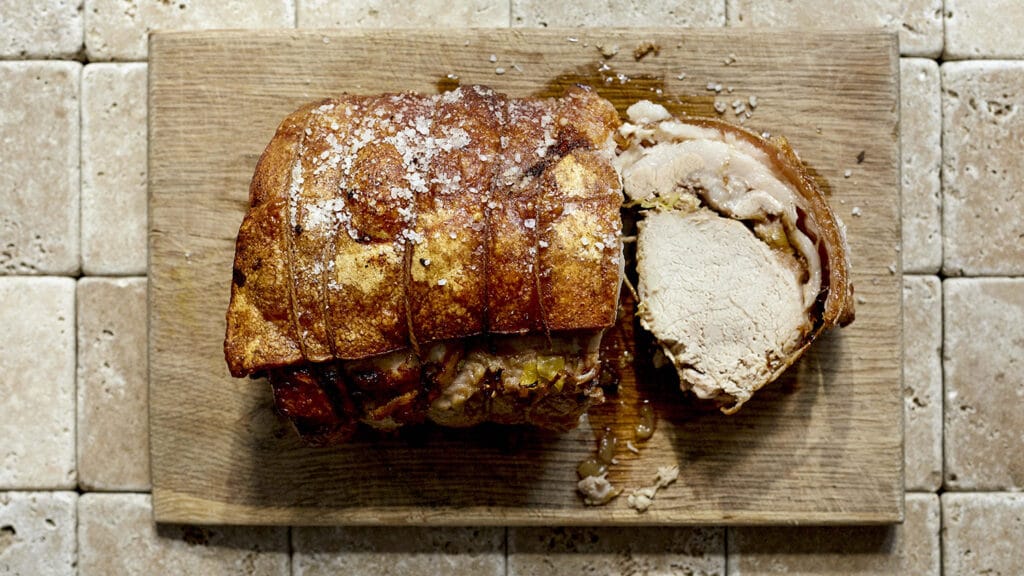 Recipe Meta
Cook
2¾ hours (plus resting)
Ingredients
½ leek, trimmed and finely chopped
180g fresh figs, finely chopped
1½ tbsp finely chopped lemongrass
40g walnuts, finely chopped
½ tsp ground cinnamon
Grated zest of 1 orange
125ml honey vinegar (or cider vinegar)
20g dried breadcrumbs (not panko)
2kg boneless loin of pork (ask the butcher to cut the loin under its eye to create a flap for the stuffing)
1 large bulb of fennel, roughly chopped
2 onions, roughly chopped
3 garlic cloves, crushed
Method
Heat 1 tbsp olive oil in a frying pan and cook the leek until softened. Turn off the heat and stir in the figs, lemongrass, walnuts, cinnamon, orange zest, 75ml vinegar and the breadcrumbs. Season it well.
Open the loin out, skin-side down, and stuff the opening with the fig mix. Don't pack too much in – you want to be able to close it tight when you tie it.
Cut off at least six times the length of the joint in kitchen string. Pass the string under the joint at one end, bring round to the seam of the stuffing and tie a knot, leaving one short end of string (around 7-8cm) and a very long end. Pull the long end 2cm to the side of the knot, hold in place with your finger, pass the string under the joint then bring up to where your finger is and pass the long end under the string you are holding down to form a knot. Keep going along the joint to tie it together.
Once you get to the end, turn the joint over, run the string along the centre of the tied joint and tie with the short end you left at the beginning. You should – hopefully – have a tightly tied-up loin.
Heat the oven to 150C. Heat 2 tbsp olive oil in a large casserole dish suitable for oven and hob. Sit the pork loin fat-side down in the oil and leave for a few minutes to brown. Turn it over and sear the underside, then remove and set aside. Add the fennel, onion and garlic to the hot fat and allow to just start to soften but not colour. Pour over the remaining vinegar, season, stir round, then sit the joint on top, fat-side up. Cover with a lid and put into the oven for 2 hours.
After 2 hours, increase the oven heat to 200C. Remove the lid and sprinkle salt flakes over the would-be crackling. Let it finish in the high heat for 30 mins, then remove from the oven. Set aside to rest for 10 mins, then lift the joint out and carve. The fennel and onion mix on the bottom of the pan (there won't be much, but it is delicious) can be spooned into a bowl for serving.
If the joint is difficult to carve through with the crackling, you could cut the string, lift the crackling off and serve it on the side for people to help themselves to – then carve.
Image: Kim Lightbody
Where to buy these ingredients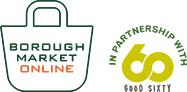 Shop online
If you can't make it to the Market, Borough Market Online offers a wide selection of our traders' produce, delivered direct to London addresses and, where available, by post to the rest of the UK. The service also includes a range of Best of Borough Market hampers and meal boxes.